Over 7,000 dangerous apps in third-party Android stores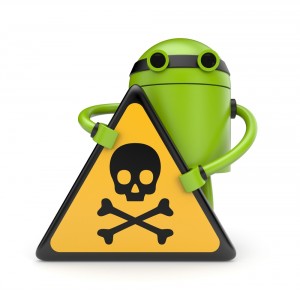 Long-term research by AV-Comparatives shows a growing risk of malware infecting Android phones via third-party app stores. Conducted between November 2012 and May 2013 on 20 major Android stores, the study found 7,175 malware and greyware programs.
Most were hosted in Chinese-based markets with the lowest incidence of malware being on European stores. With 95 percent of malware and greyware apps hosted in Asian stores the findings reflect the market's rapid growth. European and US markets with growth in a steadier phase are now considered secondary targets but that doesn't mean you should let your guard down.
The investigation takes into account greyware. This is potentially dangerous software such as adware and spyware that falls into the grey area between malware and safe applications. Whilst app stores try to limit the number of harmful apps some still escape filtering. The increasing popularity of Android smartphones means that they're a popular target for cybercriminals.
In order to try to boost user awareness and safety AV-Comparatives has launched a free online service called AVC UnDroid. This allows users to submit suspicious .apk files for a detailed risk analysis.
You can download the full report as a PDF from the AV-Comparatives site.
Photo Credit: Palto/Shutterstock