LG G Pad 8.3 aims to take on iPad Mini and Nexus 7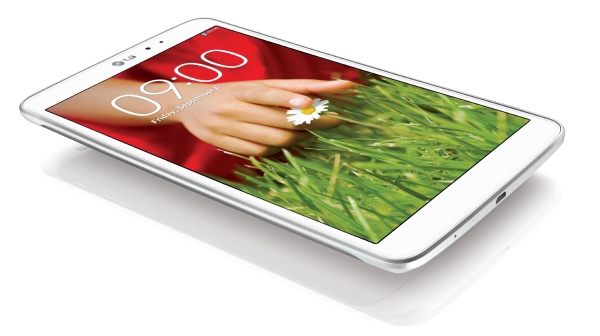 Forget the iPad, LG wants you to give the G Pad some love -- the G Pad 8.3 specifically. The company is not new to the world of tablets, though it has been some time since its last foray into the arena. The South Korean manufacturer posted a teaser video on YouTube just a few days ago but a new announcement reveals more details and confirms the imminent release of the successor to the Optimus Pad, the G Pad 8.3.
The tablet -- which surely deserves to be known as the Mexican horse tablet (El Gee Gee Pad) -- is due to debut at IFA in Berlin in the next few days, with a release pegged for Q4 2013. But it's the specs that really matter, and LG has unveiled a full breakdown of what we can expect from its latest handheld device.
Unsurprisingly fitted out with an 8.3-inch screen, the tablet boasts a better-than-full-HD display running at a resolution of 1920 x 1200. This is backed up with a quad-core Qualcomm Snapdragon 600 processor clocked at 1.7 GHz, and a more than respectable 2 GB of RAM. Built in, you'll find 16 GB of storage space, 5.0 MP rear camera, 1.3 MP front camera, a healthily-sized 4,600mAh battery, all powering Android 4.2.2 Jelly Bean.
Weighing in at 338 g, the G Pad will be available in black or white, and boasts a number of LG-specific features. KnockON is an alternative to the regular power button and can be used to turn the device on and off by double-tapping the display. This may be a tablet that hasn't really been designed for making phone calls or sending and receiving text messages, but the QPair feature allows for pairing with a smartphone. Once that is done, phone calls and text messages received on the phone will also appear on the tablet.
There's no news at the moment about whether this will remain a Wi-Fi-only device, or if a data-friendly version will also be available. We'll keep an ear to the ground, but all will be revealed -- including pricing details -- at IFA in the coming days.