Yahoo shuts up shop in China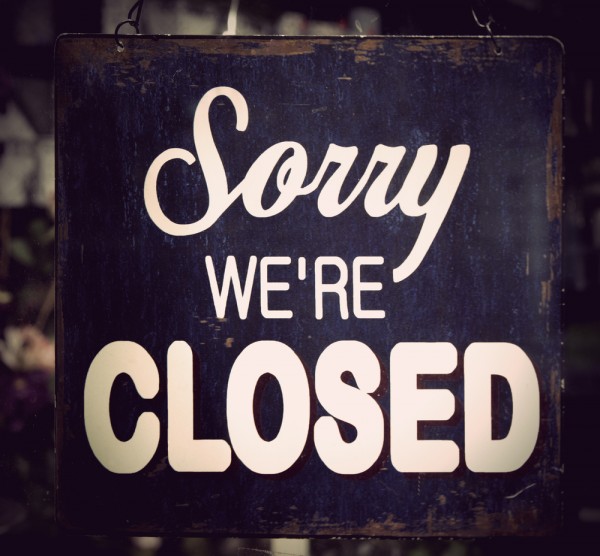 Yahoo China is no more. It has ceased to be. It has expired and gone to meet its maker. It is bereft of life. It rests in peace. The website now displays a goodbye message before redirecting to the news site Toaboa. As the message explains the closure comes as a result of a deal between Yahoo and the Chinese Alibaba Group.
The relationship between the two companies dates back to 2005 when Yahoo bought a 40 percent share of Alibaba. An agreement in 2012 paved the way for the closure of Yahoo China, and this had already been preceded by the closure of Yahoo Mail in the country a couple of weeks ago -- again, customers were redirected to using an Alibaba service, Alimail.
The message displayed on the splash page explains that the original Yahoo China team will continue to work within the Alibaba Group. So, as of September 1, Yahoo China will, to quote the Google Translate version of the goodbye message, "no longer providing information and community services".
While it is the likes of Google and Yahoo that dominate the internet outside of China, the Alibaba Group is a far more powerful force in the country. As well as the closure of the main Yahoo portal, and the shuttering of Yahoo Mail, Alibaba also closed Yahoo Music back in December, seemingly looking to wind down the US company in China.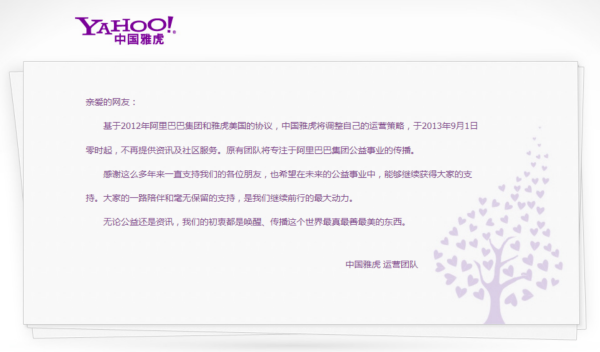 Image Cedit: Amy Johansson/Shutterstock