Kickoff time -- Microsoft details NFL partnership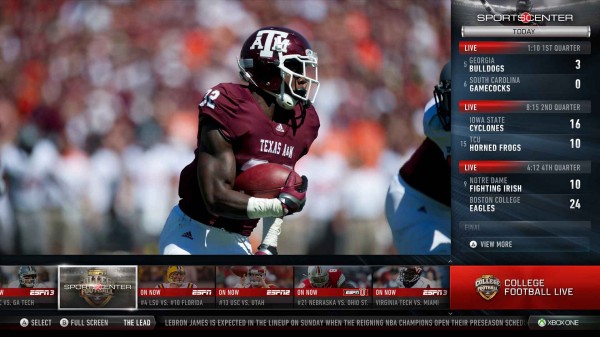 The long Labor Day weekend is now behind us and though it is sad to see summer go, every cloud has a silver lining, and for many of us that lining glows on Sunday afternoon from September to February. In May of this year Microsoft partnered up with the National Football League and today the company details a bit more of what has come from this marriage of technology and gridiron.
"Surface is landing on the NFL sidelines with select club personnel to support teams with player health initiatives. Surface will help keep important player medical information at the fingertips of team trainers and medical staff in the locker room and on the field. This includes the X2 concussion assessment app to quickly diagnose potential player concussions after a hard play. Surface tablets and the X2 app will be an additional tool to help medical staff and trainers to determine whether a player should return to the game", said Surface director James Bernstrom.
This comes as welcome news for many NFL players, as head injuries have been a recent focus around the league, highlighted by the Junior Seau tragedy, and more recently with Kevin Kolb in Buffalo.
The company has also launched an NFL fantasy football app for Windows 8. The app will provide you a real time view of your team and your matchup that week. It includes a Game Center view that features a live chart that plots your fantasy team scoring over the course of the week, along with video highlights of key scores.
We already knew that Surface was named the "official tablet of the NFL" and would be used on the sidelines, now Microsoft takes the wraps off of the rest of its plan.
The NFL runs deeper than just the Surface, the company also unveiled integration with its stealth living room takeover device -- "Xbox One will personalize your NFL experience, for your team, with the best content the NFL has to offer including NFL.com, NFL Network, and NFL RedZone.  Whether you're watching the game or not, Xbox One makes it easy to keep tabs on the league with Snap mode. You can watch live TV, play games, or watch movies, while simultaneously tracking your NFL.com Fantasy Football team, or checking in for the latest scores and stats".
Not stopping there, the software giant also announces ESPN for both Xbox One and the current 360 model, as well as NFL fantasy football for Windows Phone 8 devices.
The 2013 NFL season kicks off a mere two days from now, when the Broncos host defending Super Bowl champion Ravens. Get your fantasy lineups squared away and good luck to your teams, both real and imagined.