Judge bars Apple from price-fixing deals with ebook publisher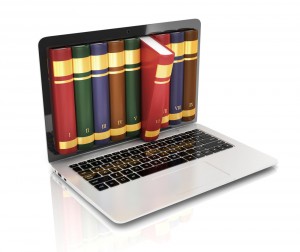 Apple says it will appeal against a court ruling that bans the company from entering into deals with publishers that could allow ebook prices to be fixed or inflated. The case was raised by the Department of Justice and judge Denise Cote's decision is very much in line with what they were seeking. The Cupertino, Calif.-based company is banned from entering into agreements with five named publishers in ways that might restrict ebook prices.
Having been found to have conspired with publishers to prevent retailers (rather than publishers or Apple) from setting ebook prices, Apple fell foul of antitrust legislation. The company is required to wipe out a controversial 'most favoured nation' clause in its contracts that effectively ensure that Apple's ebook prices would always match the lowest price available online. Restrictions are in place for different lengths of time for various publishers, ranging from two years in the case of Hachette, to four years for Macmillan.
Apple is also banned from retaliating against or punishing any publisher for refusing to enter in an ebook agreement. Deals and agreements have not been banned with any publisher, but there are important restrictions now in place. In addition to all of this, Apple will spend the next two years under the supervision of a third party monitoring committee.
The judge's ruling will remain in place for five years, but there is potential for this to be extended if deemed necessary. It is hoped that it will ultimately lead to lower prices for consumers, although it's not clear how long it might take the price drops to trickle down and be noticeable.
The ruling can be read in full on the website of the United States District Court for the Southern District of New York.
Photo Credit: koya979/Shutterstock