CyberLink PowerDirector and PhotoDirector head deeper into Adobe territory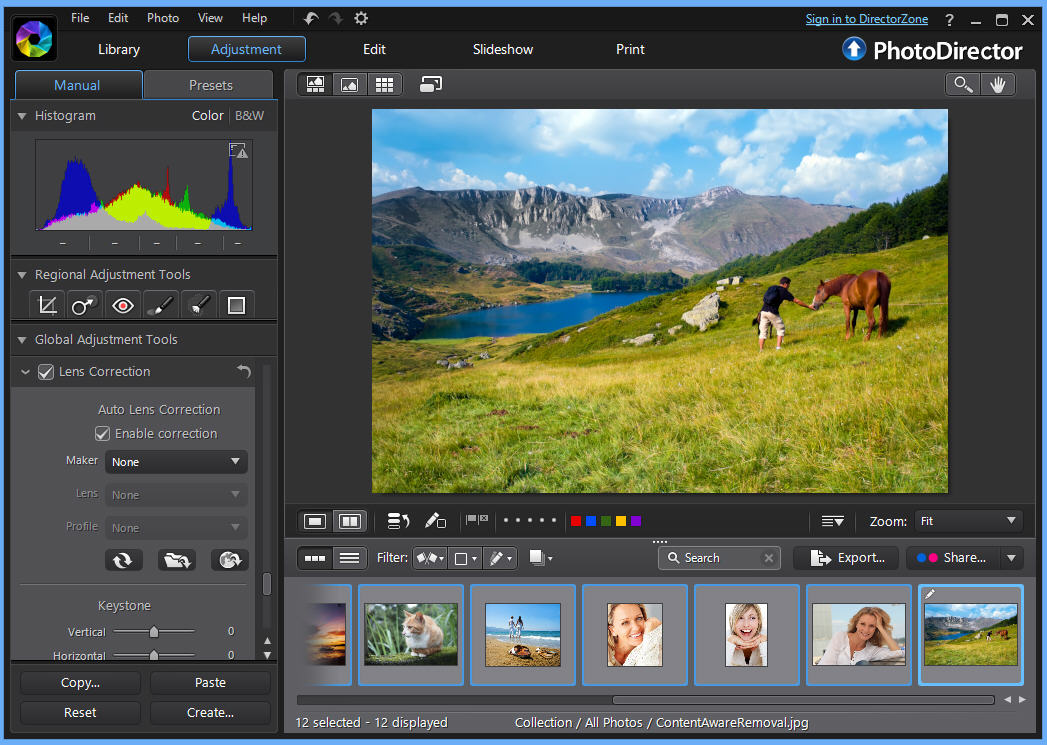 CyberLink has unveiled the latest version of its flagship video creation tool, PowerDirector 12, and image editor, PhotoDirector 5. And these are major updates, too, with some particularly interesting high-end additions.
Multicam editing isn't something you'd expect to find in a consumer video editor, for instance. But PowerDirector 12′s new MultiCam designer might just change all that with its ability to easily combine, organize and edit footage of the same event from up to four cameras.
PhotoDirector 5 has also taken a notable step forward with its new Lens Correction option, which can automatically fix some distortions by automatically applying the appropriate lens profile. If there's one available, anyway: there are only 60 profiles built in, but you can download others from CyberLink's DirectorZone, if necessary.
If your needs are a little more basic, though, don't worry, there's also plenty for you.
PowerDirector has gained a stack of effects, including a Lens Flare, Water Reflection, Tilt-shift and Magnifier.
Whether you've a 7.1, 5.1 or just a stereo soundtrack, the Surround Sound Panner now makes it easy to control and change where the sound comes from.
You now get PowerPoint import; the Subtitle Room allows you to properly customize your subtitles (position, color, font); and if you always wanted more templates for PowerDirector's Magic Movie Wizard, then good news -- the new Theme Designer will help you customize existing themes to do whatever you like.
It's a similar story with PhotoDirector, which gains useful effects (split toning, enhanced noise reduction), easier photo organization, and a new Windows 8 app, PhotoDirector Mobile, enabling you to take pictures and edit them right away.
And there are worthwhile speed improvements across both applications, with PhotoDirector 5 importing RAW images up to 3x faster than previously, while PowerDirector 12′s new AVX2 optimizations mean rendering can be 3x faster on Intel Haswell systems.
None of this means that the new releases are going to immediately match Adobe Photoshop Lightroom or Premiere Pro, of course. Features like lens correction and multicam editing require considerable time and effort to get right. PowerDirector 12 and PhotoDirector 5 are now more ready than ever to take on the big name competition, though, and if you'd like to check them out for yourself then 30-day trials are available now.