Google celebrates the music of The Clash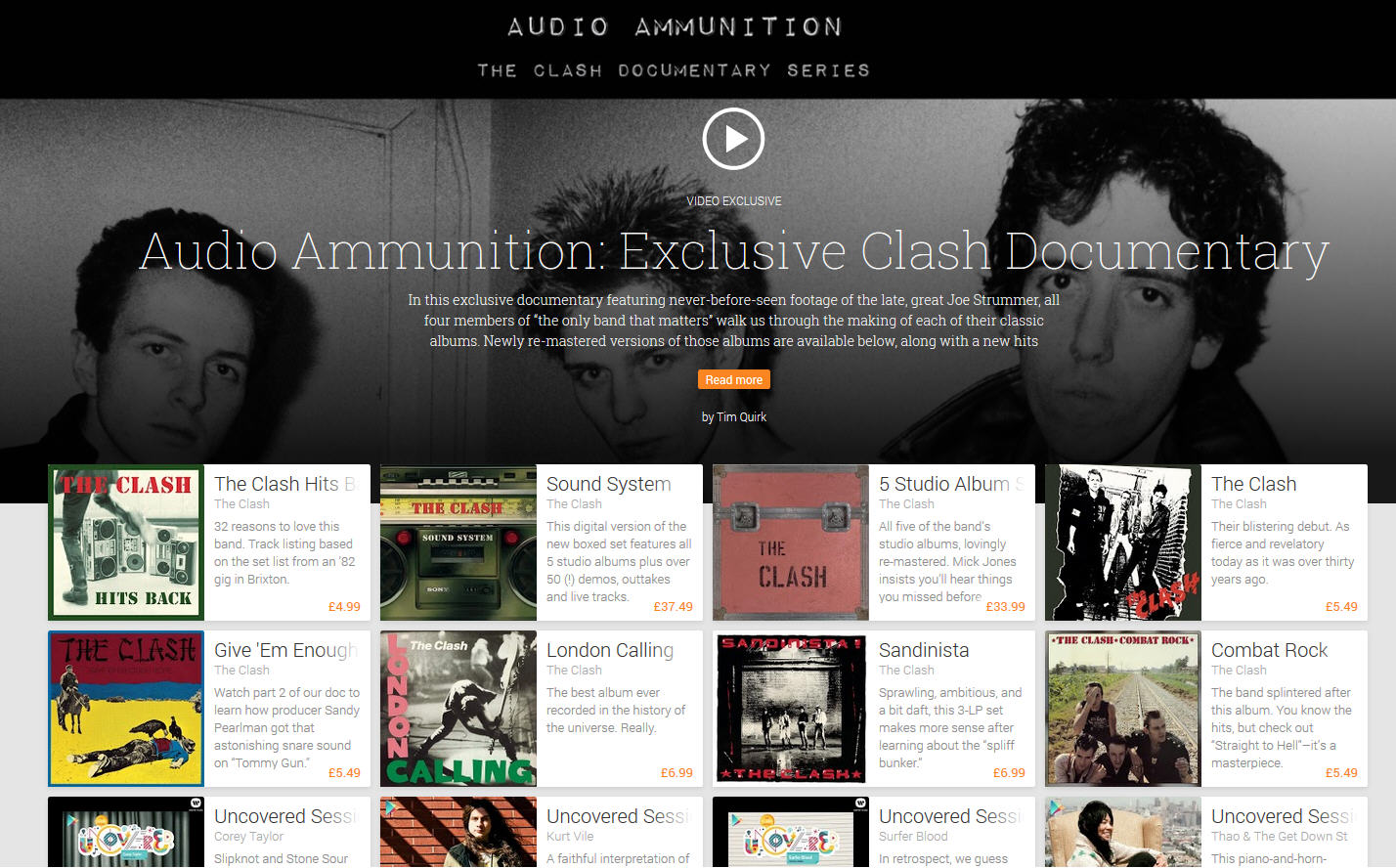 I once spent a fun evening drinking in an LA hotel bar with the Sex Pistols. It was the 90s and the iconic group had reformed for a series of lucrative gigs and were in the city for rehearsals. John Lydon was in excellent form, as always.
Despite being the best known of the seventies punk bands, The Sex Pistols were never my favorite group -- I always preferred The Clash (with The Damned close behind). I told Lydon this and he laughed and spat on the floor. He spent a lot of that evening spitting on the floor, and my shoes.
Unlike many of the bands around at the time that punk exploded in the UK, The Clash were a truly talented group and produced some excellent albums and singles which still hold up well today. Anthems such as London Calling, Rock the Casbah, and Should I Stay or Should I Go.
To celebrate the re-release of some of The Clash's greatest music, Google has put together a free, five-part documentary on the band titled "Audio Ammunition". It covers the writing, recording and reception of each of the group's classic studio albums.
According to Google, "we wanted to celebrate their legacy and create something cool for their fans around the world. They handed over hours of unseen footage of the late Joe Strummer discussing the arc of the band's career. And the Google Play team interviewed the rest of the members to get their perspective on what they accomplished and how they did it".
You can watch part one of the documentary on Google Play now (or embedded below) and the rest at Google Play's YouTube Channel. As well as offering five of The Clash's newly released, digitally remastered albums for sale, Google Play also has four free cover versions available to download. These are London Calling by Corey Taylor (lead singer of Slipknot), Guns of Brixton by Kurt Vile, Spanish Bombs by Surfer Blood, and Train in Vain by Thao & The Get Down Stay Down.