Hewlett Packard brings Ubuntu to China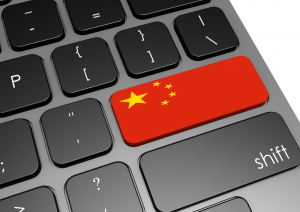 China has been in the spotlight lately. Most recently, the country was rumored to be the major catalyst for the "low cost" iPhone 5c. However, this has largely been discredited since the phone was revealed to not be "low cost", but instead a relatively expensive, premium device. However, China is still a major player in the computer market and manufacturers are chomping at the bit to take advantage of it. Today, Canonical announces that Hewlett Packard is focused on the nation and will be selling Ubuntu-based laptops in its 1,500 retail stores.
Canonical says, "Ubuntu's retail presence has grown again as HP brings a range of laptops pre-installed with a Chinese-centric version of Ubuntu 12.04 LTS to over 1,500 of its stores across all major cities in China. Consumers in China will now be able to purchase HP laptops running Ubuntu directly from stores, where they will also find information packs and marketing materials to help with their purchase".
"Over 4,000 in-store sales staff have also been trained to use and demo Ubuntu to help explain the benefits. The available laptops will be HP's stunning Pavillion G14 and G15 models. The laptops will be priced starting at 3,799CNY (about $620 at the time of this writing)  and will include between 500 GB and 1 TB of storage, fast, powerful and visually immersive processing power as well as DVD drive, wi-fi and six cell batteries. The laptops will be on sale at stores from 16 September", says the company.
China and Ubuntu may prove to be a match made in heaven. You see, computer users in the country have a proven track record of obtaining counterfeit software. The free and open-source ideology of Linux may be just what the doctor ordered to combat the black market of pirated software.
Image Credit: Tang Yan Song / Shutterstock