Angry Birds Star Wars 2 lands early on Windows Phone 8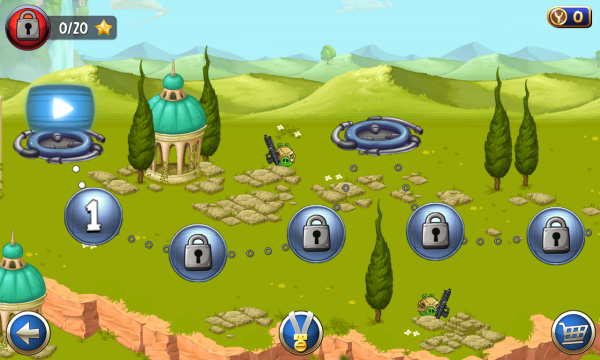 Those waiting to do battle with the pork side in the next version of Rovio's popular Angry Birds series of games got a surprise treat today when, without announcement, the much anticipated Star Wars II appeared in the Windows Phone Store.
The Finnish game maker has been building momentum and anticipation towards a big launch tomorrow, which was expected to be cross-platform. But, for once, it was customers of the Windows mobile platform that received the bonus often reserved for Android and iOS users.
Unlike what has become customary routine on other platforms, there is no free ad-supported version, so you will need to cough up the $0.99 to get in on the action. In exchange, you will receive twenty levels of brand new, time-wasting, hair-tearing-out fun to get you through your free time.
Not to mention, this is bragging rights over your Android and iPhone-toting friends who still must wait until tomorrow to begin their pig hunting. You can grab the game now, and it's compatible with even low-end Windows Phone 8 handsets.