LinkedIn throws its hat into the ring -- wants to be more transparent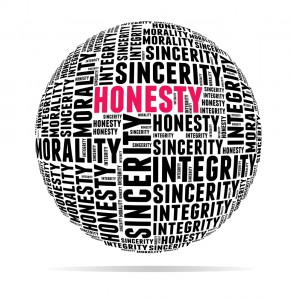 It seems that every online company is in a sharing mood at the moment. Facebook has already come clean about the data requests it has received from the US government, Microsoft wants to tell us more and Google is really keen on the idea. The latest company to express concern about the restrictions on reporting about government data requests is LinkedIn.
In a "Letter to the LinkedIn community", Vice President, General Counsel, and Secretary of LinkedIn, Erika Rottenberg, not only announces the publication of the social network's Transparency Report for H1 2013, but also expresses "great disappointment and frustration" at the limitations on what can be reported. Rottenberg reveals that she has written to the FBI to ask that LinkedIn be permitted to release additional data about requests that have been made.
In the letter, Rottenberg points out that there are "significant concerns among both the American people and the global community about the privacy of Internet communications, activities, and personal data". She also refers to the requests made by LinkedIn to disclose "information regarding the total number of national security-related requests, including FISA and NSL [National Security Letters] related requests, if any, and the number of members affected by these requests" and asks that the FBI reconsider its position.
LinkedIn wants to "disclose the information that we believe our members and the broader public are entitled to receive".
Rottenberg also reveals that LinkedIn has filed an amicus brief in which the company argues that gagging orders restricting the publishing of information about national security letters are a violation of the First Amendment.
The transparency report itself does not contain a great deal of information -- it is very much the type of thing we have already seen released by other social networks. The report does reveal that in the first half of 2013 information was requested for less than 0.00005 percent of LinkedIn accounts. As has become the trend, it is the US government that is revealed as making the most requests. In the first six months of 2013, 70 requests affecting 84 accounts were made -- and data was provided by LinkedIn in 57 percent of cases.
In fact, it looks as though LinkedIn has provided very little information in response to government requests. Only the US and Denmark made successful requests. The UK government requested data relating to four accounts, but no data was released. You can take a browse through the figures for yourself by viewing the online report.
Photo Credit: Syaheir Azizan/Shutterstock