Google (arguably) improves YouTube commenting with censorship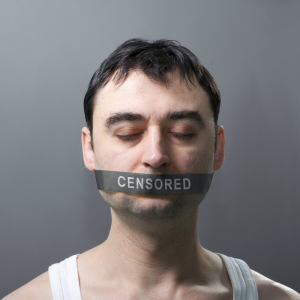 I am a big fan of YouTube. I particularly enjoy videos by iJustine and Chris Pirillo. While the videos are great, the comments usually aren't. Quite frankly, YouTube comments are often vulgar, racist and upsetting -- an overall blemish on humanity in my opinion.
Today, Google announces that "starting this week, you'll see the new YouTube comments powered by Google+ on your channel discussion tab. This update will come to comments on all videos later this year, as we bring you more ways to connect with familiar faces on YouTube."
The company highlights the following changes:
Comments you care about move to the top: You'll see posts at the top of the list from the video's creator, popular personalities, engaged discussions about the video, and people in your Google+ Circles.
Join the conversation publicly or privately: You can choose to start a conversation so that it is seen by everyone on YouTube and Google+, only people in your Circles or just your bestie. Like Gmail, replies are threaded so you can easily follow conversations.
Better ways to moderate comments: You have new tools to review comments before they're posted, block certain words or save time by auto-approving comments from certain fans. These can help you spend less time moderating, and more time sharing videos and connecting with your fans.
While I applaud YouTube for trying to improve and clean-up commenting, I am concerned about the changes to moderating. While giving the video owner the option to block words of their choosing sounds good in theory, it may be dangerous in practice.
For example, what if a political candidate posted a video but blocked their opponent's name from comments. Or, what if a recording artist blocks words that have a negative sentiment, to give the illusion of widespread praise. In both of these examples, free speech is curtailed to the video owner's benefit.
Google also mentions auto-approving comments by certain "fans". However, what if a video owner only approves fans that are of a certain race, religion or sexual orientation? YouTube could become a hot-spot for segregation.
Free speech is arguably not a legal issue here since YouTube is not a Government-owned site. However, Google should still be held accountable since it hosts political debates and is a large proponent of a free-internet.
Overall, the benefits simply do not outweigh the potential abuses. While cleaning-up YouTube comments is a much needed task, censorship is not the answer -- even in the hands of the users.
What do you think, is giving video owners the ability to block certain words of their choosing a good idea? Tell me in the comments.
Image Credit: ssuaphotos / Shutterstock