VictorOps improves collaboration for development teams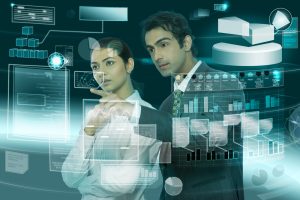 With its collaborative platform for DevOps teams, Colorado-based VictorOps aims to combine the power of people and data to solve IT problems in real time.
VictorOps builds on the concept of a live timeline of alert data, platform intelligence and team interaction to create IT situational awareness. In addition it seamlessly orchestrates incident identification, escalation, notification, and remediation among team members regardless of their physical location or the time of day.
The VictorOps platform interfaces with a customer's existing on-site enterprise monitoring system, making the service easy for DevOps teams to adopt and deploy. Apps for Android and iOS allow team members to keep in touch with a project wherever they are.
"Situational awareness is the key to solving problems faster. Key features in the platform allow team members to help solve problems while still maintaining their lives outside of their job," says Todd Vernon, Founder and CEO of VictorOps. "Our native mobile apps are a major enabler of the platform which makes the 24x7x365 job of DevOps easier and time-to-resolution of problems faster".
The product has already been enjoying success with its alpha customer base. "Before VictorOps' mobile app, our infrastructure required interactions with our phone's SMS app, PagerDuty's app, and the Nagios web interface. Now we have a central location to handle all of our day-to-day work," says Tarun Reddy, Director of Operations at Rally Software. "With VictorOps, we have better communication among the team so that we can spend more time dealing with real issues and less time dealing with alarms".
VictorOps has now raised $6.5 million dollars of funding from Costanoa Venture Capital with participation from Foundry Group, enabling it to launch a public beta program. The fully-featured beta product is now available at no cost to users until its official launch -- currently slated for January 2014. DevOps teams interested in testing the VictorOps platform can start a trial by signing up at the company's website.
Photo Credit: snapgalleria /Shutterstock