Microsoft teams with Crackle for exclusive TV show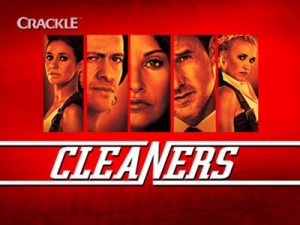 Microsoft continues the push to make its latest platforms more appealing to a rather skeptical audience, this time teaming with Crackle, the streaming video service launched by Sony. Exclusive shows are fast becoming a hallmark of these video services, with Amazon and Netflix already in on the act, and now Crackle is taking its first shot.
Cleaners, the service's new exclusive show, will premiere on October 3rd, but customers with Windows 8, Windows Phone 8 and Xbox 360 can all get a sneak peek. "Starting today and running through to October 2nd in advance of the world premiere on October 3rd – you can watch all 6 episodes of Crackle's new series 'Cleaners' on Windows 8, Windows Phone 8, and Xbox 360", says Microsoft's Brandon LeBlanc.
The show stars Emmanuelle Chriqui and Emily Osment as Veronica and Roxie who are two young women who happen to also be a tandem of highly trained and lethal contract killers.
Crackle has struggled somewhat in competition with rival services, but with a growing market of original shows, being bolstered by recent awards for Netflix's House of Cards, the market seems ready to move more in this direction and away from the networks that once dominated living rooms.