Facebook isn't getting rid of ads, but will make them more relevant to you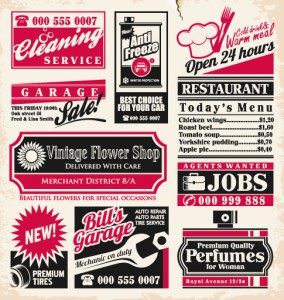 Facebook wants to show you more relevant ads. Advertisements are the price we pay for free online content and services, and there are no signs of it vanishing any time soon. Even though this is something internet users have accepted for some time, there are often complaints about the unsuitability of ads. Far fewer people have a problem with seeing adverts for products and services they might genuinely be interested in than those that have no relevance to their lives.
In a blog post Engineering Manager for News Feed Ads, Hong Ge explains that Facebook would like to ensure that the ads that make it into your timeline are more relevant. If you're anything like me, you've probably built up something of a mental filter for "pointless" ads, and maybe even those that might be of interest, but Facebook is keen that you see more ads and that you respond to them positively.
It makes perfect sense. There is no point in bombarding someone like me with ads for bodybuilding supplements (I hover around 130Ib and have an allergy to exercise -- it brings me out in tiredness) because I'll either ignore them or use the option to block them. Facebook does have the option of reporting ads that you deem unsuitable for one reason or another, and it's one I make frequent use of -- no, I don't want a credit card, loan or new SIM card. I don't need to be told about the existence of the Samsung Note 3, iPhone 5s or any other handset for that matter.
As Hong Ge's post explains, when Facebook shows ads they claim "we listen to both people and marketers". It makes sense. Facebook needs to balance keeping advertisers happy by displaying the ads they pay for to as many people as possible, but needs to avoid irritating users by ensuring they only see ads they might actually be interested in.
But now Facebook says that it is making changes to the advertising algorithm as well as "placing more emphasis on feedback we receive from people about ads". Keep your eyes open and see if you notice a change in the type of ads you see -- I'd be interested to hear about your experiences. Do you bother reporting ads you find offensive, or just don't like? Do you use ad-blocking software, or do you just ignore things you're not interested in?
Image Credit: lukeruk / Shutterstock