Review: Kaspersky Internet Security 2014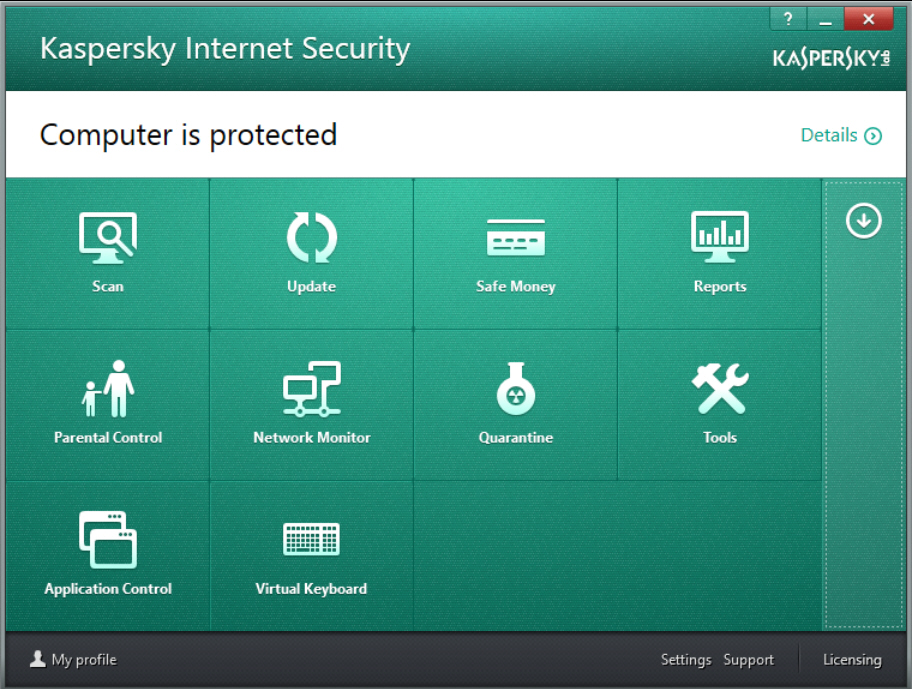 Kaspersky Internet Security 2014 makes big claims about its malware-blocking technology. But how would the suite perform in real life? We decided to find out.
Installation proved straightforward enough, if a little slow; the suite doesn't exactly leap into action. We liked the fact that it doesn't demand you remove any competing products, though -- that's a decision which really needs to be left up to the user -- and after waiting for a minute or two, setup was complete and the program finally appeared.
The interface has been revamped and tweaked in a few areas, but essentially has the same look and feel as previous editions. A central console provides details on your PC's security status; large buttons provide easy access to four common functions (Scan, Update, Safe Money, Reports), and clicking a button on the right displays a single pane with every major program feature (no more scrolling required). Some options are a little more hidden -- to access your firewall rules you'll need to click Settings > Protection Center, then scroll down to Firewall -- but in general it's very easy to use.
If you prefer a hands-off approach to security, then the good news is there's little else left to do. Dismiss Kaspersky's console and the program continues to run in the background, monitoring your programs, downloads, emails and more, automatically deciding what to do with any threats it detects.
But if you like to take more control of what's happening, don't worry -- there's plenty to explore.
Antivirus
Kaspersky Internet Security 2014 provides all the usual on-demand scanning options. A "Full Scan" checks your entire system; the "Quick Scan" (better known as the Critical Areas scan in previous editions) covers the most commonly-infected components only, while a "Custom Scan" checks whatever files, folders and objects you like.
The Explorer right-click menu is a little more interesting. As well as the usual "Scan for viruses" option, a "Kaspersky Application Advisor" opens a web page with a host of information on your selected file: when it appeared, where it's most commonly used, the file's trust level with other Kaspersky users, digital certificate details, MD5 and SHA1 hashes, and more.
Whatever option we chose, scanning speeds had only marginally improved from last year, and overall performance remains only average. Still, the program does at least achieve this without grabbing all your system resources for itself. Testing by AV Comparatives (May 2014) and PassMark (April 2014) found Kaspersky Internet Security 2013 had minimal impact on system speed, and the company says the 2014 edition has been optimized even further. Our own experience confirmed this, and the suite seems surprisingly lightweight: even with a full scan running, we were able to continue using our PC without any issues.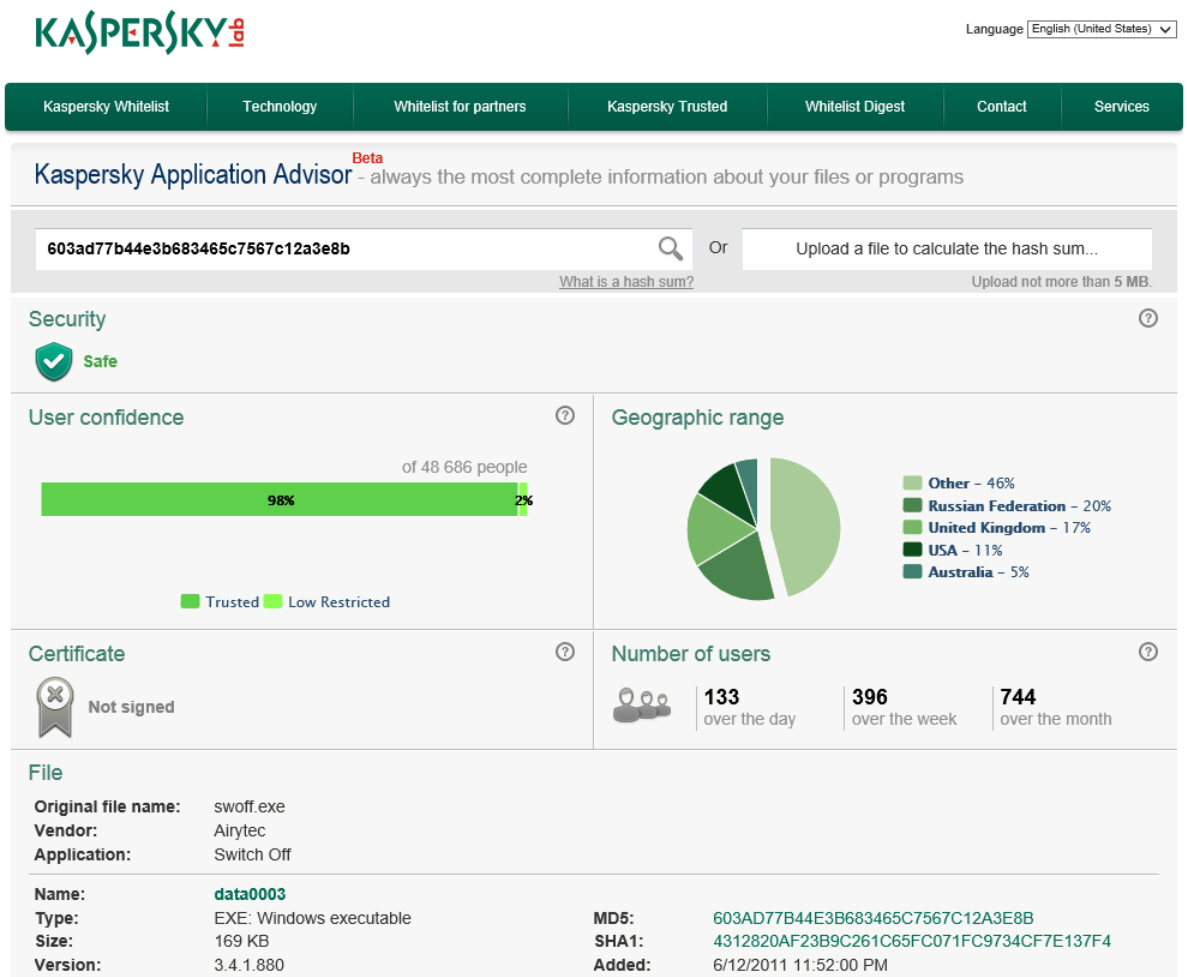 What really matters is the level of protection you get, of course, but that's rarely a problem with Kaspersky products. AV-Test recently completed a 6-month endurance test of security suites, and Kaspersky's 2013 edition was one of only three products to achieve a 100 percent detection rate. Our own tests were rather smaller, but the program did just as well, detecting all our malware samples without raising a single false positive.
New features
The major addition in Kaspersky Internet Security 2014 is Trusted Applications Mode, a software whitelisting scheme where you're only allowed to run programs which are known to be safe. In theory, this sounds like a great way to block malware by default. In practice it's a little different.
We enabled Trusted Applications Mode, and then waited as the program spent more than an hour scanning our system, looking for executable files and checking their status. At the end of this process it listed 33 "unknown system files", mostly cryptic installer files with names like "262d53.msi", so there was no easy way to evaluate their safety. KIS 2014 recommended we didn't proceed.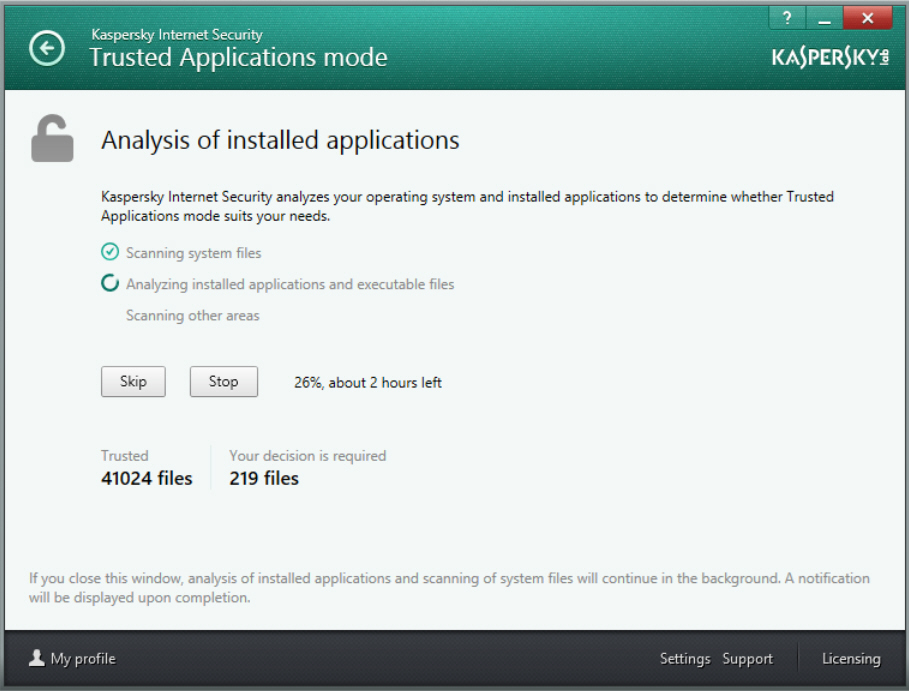 There was an option to allow these unknown files to run, though, so we tried that. But then were told that our system had 788 further "unknown" files which Trusted Applications Mode would disable. That will be an unusually high number (we intentionally used a system with a lot of small utilities from obscure providers), but we also found "unknown" files relating to Office 2013, various new CyberLink applications, Ninite and more, which suggests Trusted Applications Mode won't be suitable for a lot of people. Try it if you're interested, but don't expect too much.
KIS 2014′s Parental Controls are more of a highlight. They've gained a new profile system, which makes them a little easier to set up; just choose the "Child (4+)" or "Teenager (12+)" profile, say, and the program will configure itself accordingly. Better still, you can now prevent individual users from running particular programs (you can block by game age rating, application type -- download managers, say -- or just specify a particular executable). What you don't get is any web-based monitoring, but otherwise it's a very capable system, much better than the parental controls you'll usually see in a security suite.
Another addition sees extra protection against ransomware (Settings > System Watcher > Protection against screen lockers). If a program won't allow access to your system then KIS 2014 should detect and close it automatically, but if for some reason this doesn't happen then you now have a customizable hotkey to shut it down manually.
There are other changes in 2014, but they're more about enhancing existing features than adding anything brand new. We'll mention some of the highlights below.
Online protection
Detecting malware is great, but preventing you accessing it in the first place is even better. And Internet Security 2014′s first weapon here is its URL Advisor, which displays icons alongside your search engine results to indicate the safety of each link. At least, that's the idea, but in our tests these icons were mostly grey, indicating that Kaspersky had "no information" on the link. And bizarrely, Malware Domain List (a site for researchers with links to malicious sites) was ranked as safe, while pages on Wikipedia, Microsoft.com and BBC.co.uk weren't, which made it hard to take the scheme seriously.
Fortunately Kaspersky Internet Security 2014 also has an antiphishing layer, enhanced in this release, which scans the links you follow and blocks any considered dangerous. This was reasonably effective for us, blocking 85 percent of our test URLs, while the antivirus engine detected and removed the two dangerous downloads we encountered.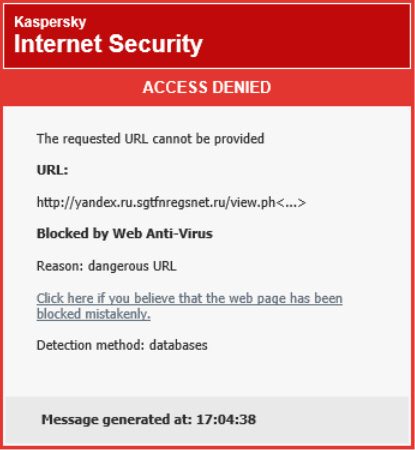 Elsewhere, the Safe Money feature prompts you to open online payment and banking sites in a secure protected browser, reducing the chance of your details being intercepted. Internet Security 2014 now allows you to choose which browser Safe Money will use, too (Chrome, Firefox and IE were on offer on our test PC). The system worked well on some sites, and didn't display any of the technical issues we saw in KIS 2013. But it can also be very slow to load, and won't appear at all for plenty of sites. We were prompted to use the protected browser as soon as we signed in to eBay, for instance, but could open our Amazon account, place orders, add a new credit card and more, without any sign of Safe Money at all.
The firewall was fortunately more reliable, blocking all network attacks and controlling access to our internet connection, without us ever seeing a single prompt or alert.
The spam filter proved to be another highlight, blocking 89.2 percent of junk in our tests (that's 5 percent up on last time), while falsely flagging only a single legitimate message (a marketing email which we wouldn't have missed anyway). Specialist spam filters may deliver better performance, sometimes, but this is another great performance by security suite standards.
And the final new feature is an addition to the product range: Kaspersky Internet Security -- Multi-Device. It's the same price as the regular PC edition, but the license allows you to install and run the product on any combination of PCs, Macs, Android phones and tablets. 3 or 5-device licenses are available, and that should provide useful extra flexibility for some people.
Verdict
The brand new features don't always impress, but Kaspersky Internet Security 2014 does much better when concentrating on its core functionality. The program is now more powerful and effective than ever, while still having minimal effect on your PC performance.
We Like
Lots of features, easy to use, excellent detection rates, has little effect on PC speeds, good parental controls, more accurate spam filter, improved antiphishing, effective firewall
We Don't Like
Trusted Applications Mode blocks too many files, Safe Money doesn't appear automatically for some big sites, URL Advisor offers little useful advice, local Help file is poor
Details