Google Authorship: What You Need to Know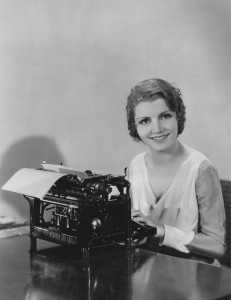 In early September, Google announced that it would be integrating Google+ sign-in with its authorship program, making it even easier to make sure you get the credit for the content you create. This most recent development is just one in a long line of moves by Google toward integration of its existing products both with one another, and with the new products it continues to release.
If you're not familiar with Google Authorship, it's a markup that authors can use to link the content they create for their blog or website to their Google+ profile, and by extension their online identity. When setup correctly, an author's Google+ profile photo as well as a homepage address (when applicable) will be displayed next to their content's entry on the search engine results page (SERP).
Google Authorship comes with a few important advantages:
Greater Click-Through Rate -- The presence of an author's image in addition to the other annotations Google Authorship adds have been shown to significantly increase the amount of attention your entry receives on the SERP.
Ownership of Your Content -- Linking your content to your Google+ account (which is your identity as far as Google and all of its users are concerned) will help you to fend off plagiarism and get credit for the content you create. Additionally, Google users will be able to click the "by [your name]" link to find more of your content.
Crafting Your Brand -- The ability to curate the image that shows up next to your content will enable you to set yourself apart from the countless faceless content creators across the internet, allowing you to make a more personal connection and build trust with your readers.
How to Get Started
The first thing you'll need to do is to create a Google+ profile (if you already have one, you can skip this step). It's all pretty straightforward, and Google+ will walk you through the process step-by-step. Fill out all of the requested information and add a profile photo for your Rich Snippet (the name for the preview of your article with your photo and an excerpt that appears on the SERP). Make sure it's professional-quality and represents you in a way you're comfortable with millions of people seeing.
Next you'll need to fill out the "contributor to" section. This part's also pretty straightforward, but very important. In this section you'll need to list all of the sites on which you publish your content. While you can certainly link to the site's homepage, we recommend linking to your author page on the site, that way people will be sent directly to your bio and articles. (Remember to update this section every time you publish in a new location.)
Now, you'll need to link your content to your Google account. If you publish on WordPress.com or Typepad, Google's most recent integrative move will mean that you don't need to go through this step. All you need to do is connect your WordPress or TypePad account with your Google account, and any articles that you subsequently publish will automatically be associated with your Google+ profile.
If you're publishing somewhere other than WordPress or Typepad, you'll need to link your content manually. To do this, you'll have to include a link with the rel=author tag that connects it to your Google+ profile in every piece of your content. Most authors do this at the bottom of their page so that it's not obtrusive
An alternate way to link your content with your Google+ profile is to verify your email address with the domain name as the one on which your content is published, which you can do on the Google+ Authorship page. After that, go that email account's inbox and click the verification link Google has sent you. The site you've just verified will automatically appear in your "Contributor To" section.
Now you just need to check and verify that you've done everything correctly. Google even provides a free tool that you can use to make sure that your Rich Snippet is showing up as you intended. Use this as an opportunity to make sure that your photo presents the sort of image that you'd like to associate with your content.
Google says it plans to continue expanding its automatic authorship program, and is already eyeing sites like About.com, WikiHow, and Examiner as the next platforms to join the partnership. Google's continued improvements of the Authorship program, in addition to the many ways it can benefit both writers and readers (including this "hidden benefit") make it too good an opportunity to pass up.
Photo Credit: Everett Collection/Shutterstock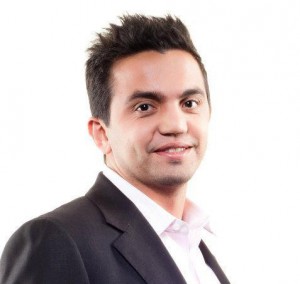 Hassan Bawab is the Founder and CEO of Magic Logix, an interactive digital marketing agency in Dallas, TX. Magic Logix combines dynamic website development, professional website design, SEO and integrated online marketing to drive new leads with high conversion. Hassan is committed to high standards in every aspect of his business and actively leads his team of professional developers, designers, and online marketers. Key to their success is Hassan's emphasis on clear, open communication among employees and with clients. Hassan believes that the best CEO is also the best listener.