Microsoft showcases new Internet Explorer 11 features in Windows 8.1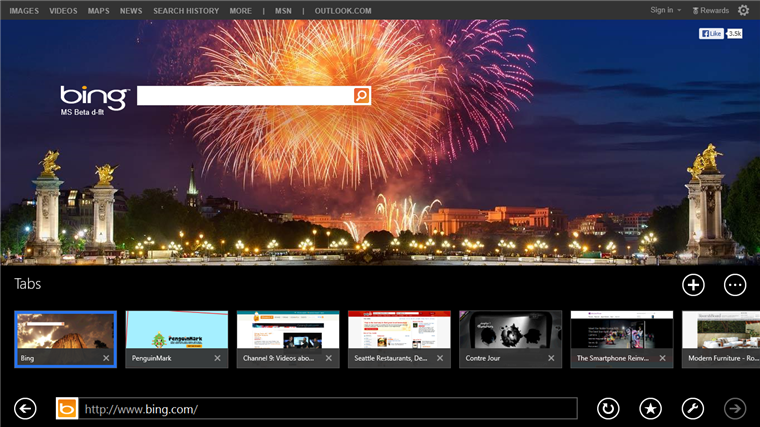 With not long to go now until the general availability of Windows 8.1 on 18 October, Microsoft is attempting to get potential upgraders excited by highlighting the new operating system's apps and services in a blog series called "Right from the Start".
The latest post covers Internet Explorer 11, and there's lots of new and improved features in the updated veteran browser. "We are proud of the new Internet Explorer and how far the browser has come and we know that users will be impressed, too!" enthuses Ryan Gavin, General Manager, Microsoft Apps & Services.
IE11 has been built with touch in mind, so there are lots of improvements in that area, including "stick to your finger" touch responsiveness and a touch optimized address bar.
You can now have up to 100 tabs per window and IE11 offers faster switching. The browser also now has an option to permanently show the tabs and the address bar.
Live tile sites on the Start screen is one feature that is pretty cool and which I really like, even though I spend very little time in the Modern UI. Just pin sites in IE11 and they'll pull data from a website's RSS feed and be constantly updated with the latest information.
There's a Reading View too, which displays text from the Web in a full-screen view which Microsoft says makes "sitting back with your Windows 8.1 tablet and reading easy and enjoyable".
Skype users will appreciate the fact that Internet Explorer now automatically detects and highlights phone numbers on a page, so you can place a call directly using Skype or Lync, while side-by-side browsing lets IE11 be snapped to the side when you click a link in the Mail or Reading List apps.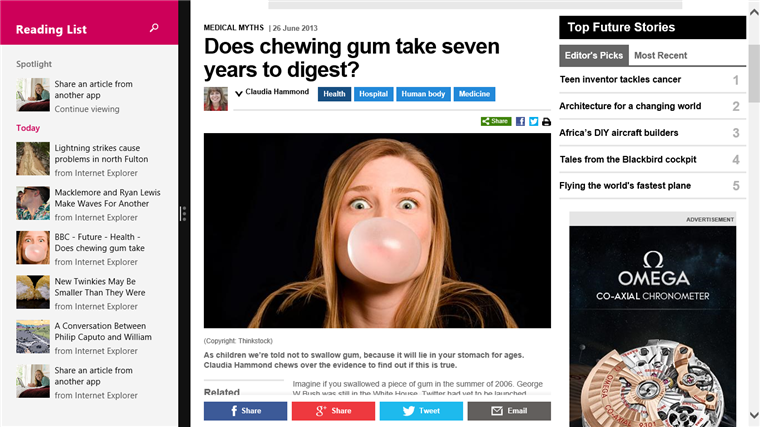 The browser also supports plugin-free HTML5 video, WebGL and the latest standards for closed captioning.
IE11 is definitely a decent browser, but one that I'll likely only ever use on a Windows tablet or maybe (at a push) on a touch-enabled PC. When I upgraded my desktop system to Windows 8.1 Pro RTM the first thing I did was download and install Chrome.
Do you/will you use Internet Explorer 11?