BBC partners with streaming sites to launch Playlister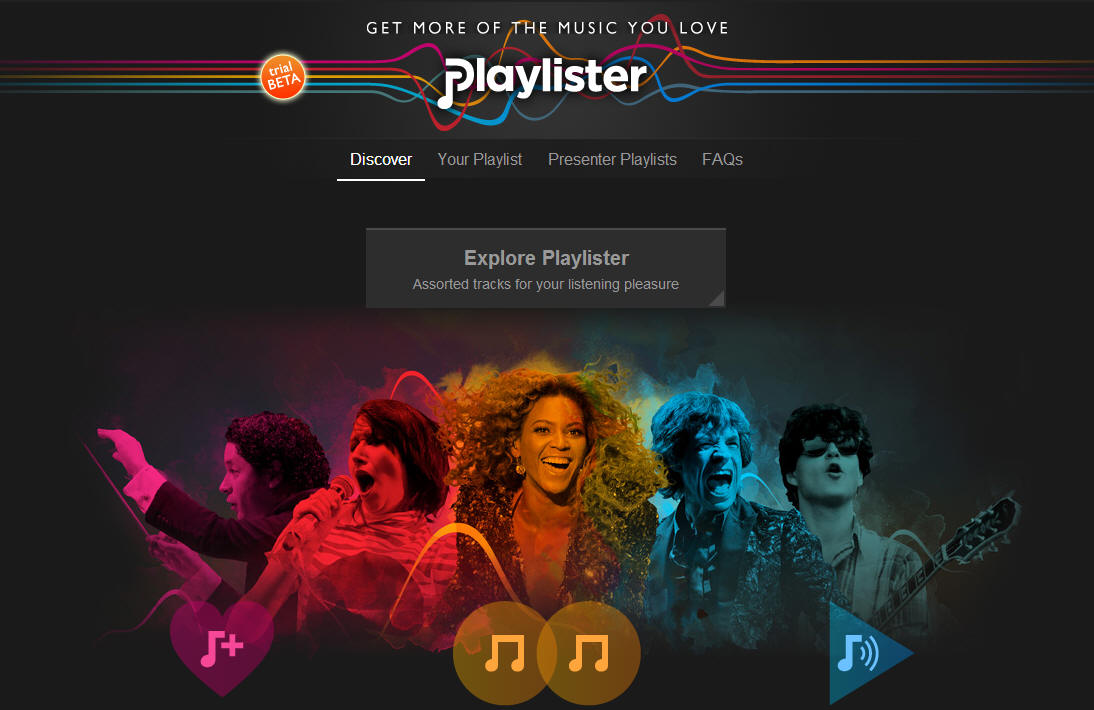 You know how frustrating it can be when you hear a track on the radio or TV and miss the announcement that tells you what it's called? With the public beta launch of its new Playlister tool the BBC aims to offer a solution to that problem.
Using Playlister you can tag tracks from across the BBC's web services which will be saved to a personal playlist. Once you've created a list you can export it as a PDF or print it out, but more usefully you have the option to export the list to Spotify, Deezer or YouTube so that you can stream the tracks. Other services are expected to be added in future.
Provided you're signed in with a free BBC ID you'll see a Playlister button appear on the corporation's websites. There's also a plug-in app for Spotify that gives you easy access to BBC-created playlists from particular presenters or shows.
New developments to come over the next few months include recommendations from DJs and presenters and the ability to integrate the service fully with your mobile via the BBC iPlayer Radio app.
Tony Hall, BBC Director General says, "BBC Playlister is a wonderful innovation from the BBC that has been designed purely with audience needs in mind. We have a proud musical heritage that dates back to the very beginning of the BBC's history, and over the years we have found many new ways of bringing fantastic music to our viewers and listeners. Working with partners such as Spotify, YouTube and Deezer, we will once again transform our audiences' relationship with music and the BBC".
"The BBC and Spotify share a passion for offering lovingly curated, great music to music fans, making Spotify a great partner for BBC Playlister," says Chris Maples, VP of Europe for Spotify. "Through the BBC Playlister app on Spotify, you can be the first to hear and follow playlists from your favourite DJs, radio stations and TV programmes, and explore a world of hand-picked music content from across the BBC. From Zane Lowe's Hottest Records of 2013 to the tracks from Later... With Jools Holland, you can enjoy them first through the BBC Playlister app on Spotify".
You can watch a video explaining how Playlister works below.