Best Windows 8 apps this week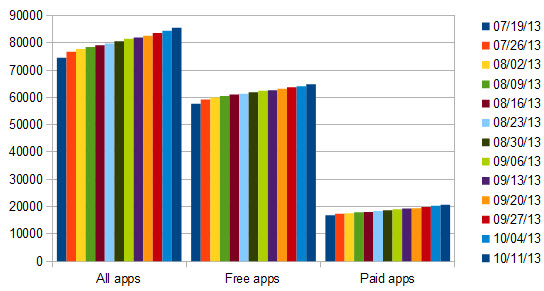 Fiftieth in a series.  The overall growth of Windows 8 applications increased slightly this week, crossing the important 1,000 apps mark for the first time in weeks.
A total of 1,078 new applications were published to the store this week, raising the app count of the US Windows Store to 85,573 apps.
About three quarters, 64,885 apps to be precise, are free to download and use, while the remaining 20,688 apps are either trial or paid versions, or links to desktop applications.
Free apps increased by 745 this week, while paid and desktop programs were up by 333.
Microsoft revealed information about the approval process for applications designed for the upcoming Windows 8.1 update. The company made it clear that it will accept new Windows 8.1 app submissions come October 18th, the official release date of the new operating system version.
From that day on, new apps will be approved for initial certification within five days.
App of the week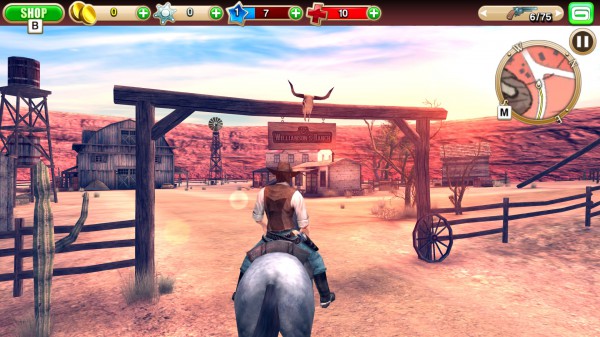 Six Guns plays and feels like Rockstar's classic Western game Red Dead Redemption. That's not necessarily a bad thing, considering that the game is free to download and play.
The game does not focus as much on story as Red Dead Redemption and even provides you with options to travel straight to locations to skip the riding on horseback part of the game.
Six Guns offers many different missions that you have to complete to progress in the game. From defending locations and rescuing maidens to horse racing and even defeating supernatural beings.
Each mission that you complete rewards you with gold and experience, and while most games do not let you replay missions, Six Guns takes it to the next level by letting you do so against harder enemies the further you progress.
The game is not as difficult as modern day shooting games, which can be attributed to the aiming system that helps you find targets more easily. The controls are a bit lacking, especially if you compare them to PC shooting games such as Team Fortress 2 or even classic games such as Quake 3 or Unreal Tournament.
That does not mean that it is not entertaining, but gun fights could have been more challenging in the game if the controls were better.
The game uses an integrated store. While you can buy ammo with money that you earn by completing quests, other items of interest are only available if you pay with real cash or the premium game currency (which you buy with real money).
The most expensive items in the game cost more than $99.99, which is an insane amount considering that you can buy any modern PC or console game for less.
The game comes with multiplayer, but since players can use the equipment they have bought in the single player part of the game, victory often comes down to who spent the most money in the shop.
If you do not like that idea -- and who does? -- you may want to stick to the single player part of the game. You'll earn enough money to buy ammunition in the shop and the occasional weapon upgrades, and that should be enough to enjoy the game for a long time.
Other Apps
Drift Mania: Street Outlaws ($1.99, no trial)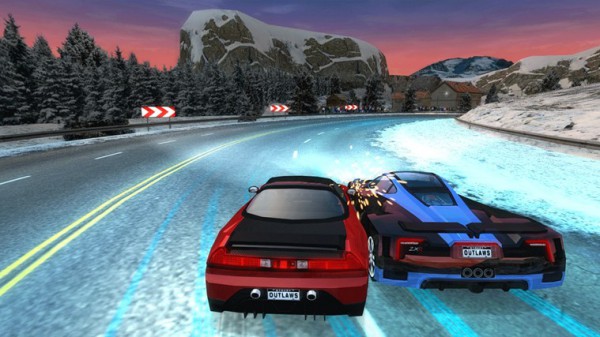 Drift Mania: Street Outlaws is the newest episode in the Windows 8 racing series. It features 21 different vehicles to choose from, an upgrade system to improve your winning chances, 13 drift tracks to compete on, and hundreds of visual modifications you can make.
The game supports the Xbox game controller, offers a virtual steering wheel mode, and controls that you can customize to your liking.
Street Outlaws looks and plays like other Drift Mania titles. If you liked previous releases, it is almost certain that you will like this one as well.
If you are not sure, I suggest you try Drift Mania Championship Free first.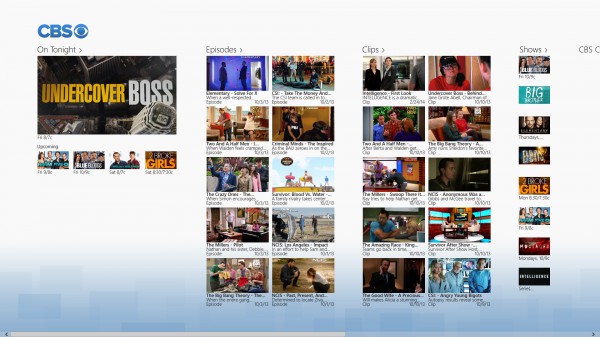 The official CBS application for Windows 8 offers information about shows, clips, episodes and other information related to the popular American network.
The app received many low ratings since it was published last week, as it did not offer full TV episodes at first. The latest update introduces the option to watch full episodes of shows such as Elementary, NCIS, CSI, How I met your mother, the Big Bang Theory, and other CBS shows.
Note that while the installation of the application is not restricted to the United States, watching content using the app is.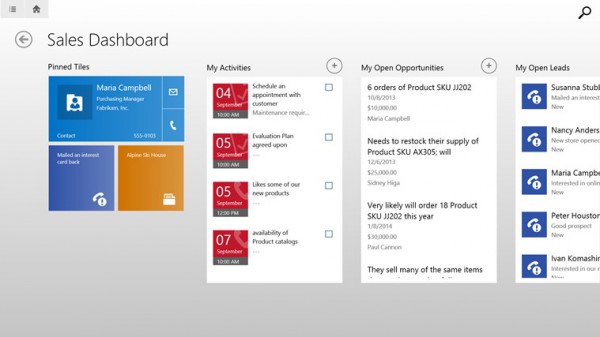 Microsoft Dynamics CRM is an online Customer Relationship Management (CRM) software, that you can connect to using the new Windows 8 application.
Access accounts, activities, opportunities, leads and other data from the application dashboard, enter new customer information, track progress, and pin important bits of information to the operating system's start screen or the apps' dashboard.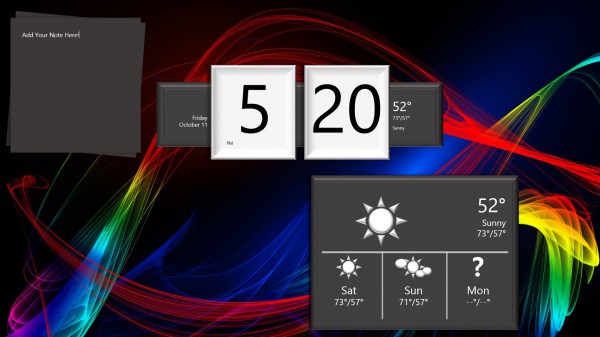 The application provides you with access to several widgets that you can display in full screen or snapped to the side.
The widgets need to be added via the Main Settings menu of the Charms Bar. Here you can select a new background for the application, and one or multiple of the following widgets: Alarm Clock, Timer, Stopwatch, 7-day Forecast, Clock Widget, Weather Widget, Currency Converter, Newsfeed, Sticky Notes, Search Bar or Calculator.
The main appeal of Widget HD is that you can display those widgets snapped to the side of the screen, similar to how gadgets worked under Windows 7 and Vista.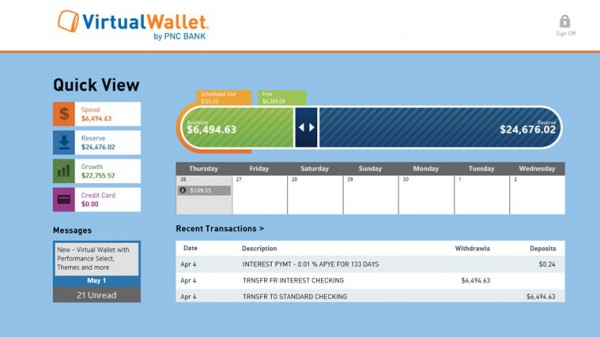 Virtual Wallet by PNC Bank is an accounting app for Windows 8. Its main aim is to make accounting easier for users. The money bar for example displays cash that is scheduled to go out, free, or reserved.
The application lets you make one-time or recurring payments which integrate with the money bar and the calendar.
Other interesting features include a wish list that contains items you want to buy in the future, so that you can start setting money aside for them on it and keep track of the progress you make.
Note that you need to create a Virtual Wallet account before you can use the application.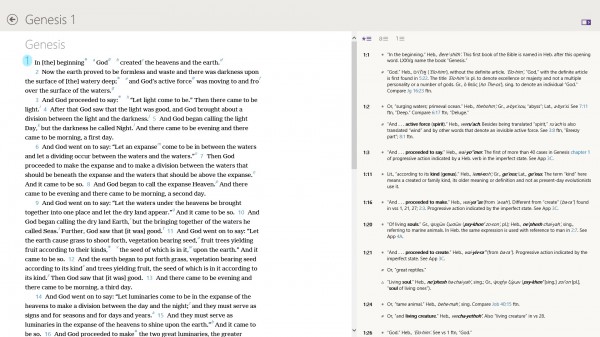 The application makes available several different Bible translations, including the King James and American Standard versions. It includes the Old and New Testaments, offers an index and appendix, a search option, and what may be most interesting of all -- footnotes.
These footnotes highlight differences between different Bible translations and provide you with additional information about places, people and the use of words.
JW Library is an official Jehovah's Witnesses application.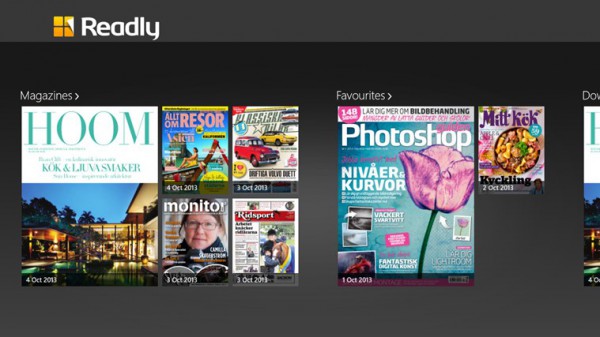 The official application brings your Readly subscription to Windows 8. The service provides you with flat rate subscriptions to magazines, and is currently only available in Sweden and the United States.
The application lets you read those magazines using your Windows 8 devices, and includes options to save magazines for offline viewing.