PCs slump, tablets rocket as consumers switch to cheaper kit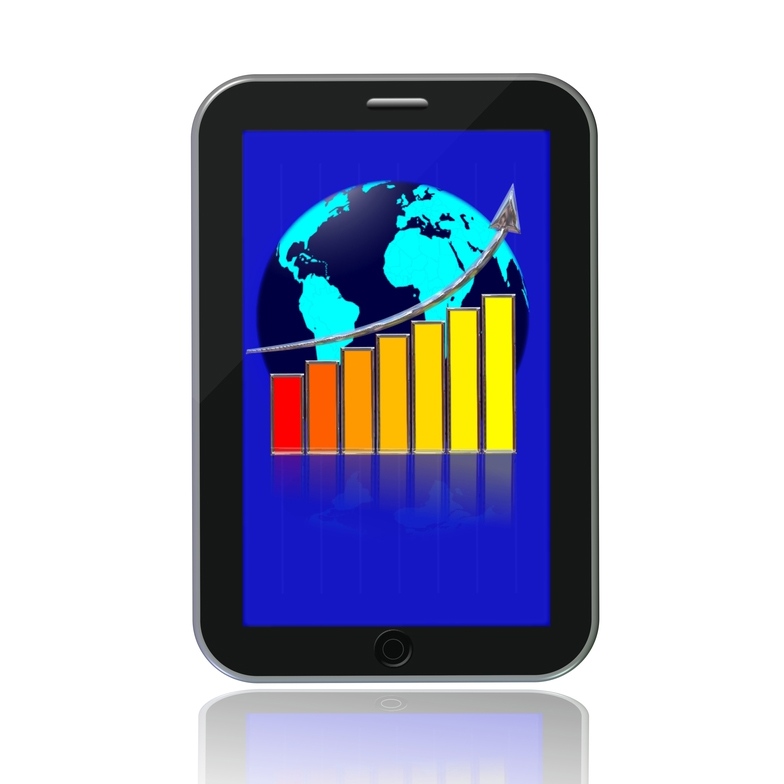 Combined shipments of devices -- PCs, tablets and mobile phones -- are set to reach 2.32 billion units in 2013 according to technology research specialists Gartner. This represents a 4.5 percent increase over last year, but much of the growth is driven by a shift to lower priced devices.
Traditional PCs are forecast to show an 11.2 percent decline, which drops to 8.4 percent when ultramobiles are included. Mobile phone shipments are forecast to grow 3.7 percent to around 1.8 billion units. It's tablets that are still the darling of the consumer though, shipments are expected to be up a whopping 42.7 percent this year reaching 184 million units.
Seven-inch tablets look set to be the most popular with premium devices coming under pressure from a continuing price decline.
"While consumers will be bombarded with ads for the new ultramobile devices, we expect their attention to be grabbed but not necessarily their money," says Carolina Milanesi, research vice president at Gartner. "Continuing on the trend we saw last year, we expect this holiday season to be all about smaller tablets as even the long-term holiday favorite -- the smartphone -- loses its appeal".
Gartner forecasts that the mobile phone market will continue to show steady growth but that the opportunity to sell high-priced smartphones is reducing. The growth is expected to come from mid-level smartphones in already mature markets and budget Android phones in emerging ones.
Microsoft's acquisition of Nokia doesn't have a big impact on the forecast as Gartner had already assumed it would account for the majority of Windows phones. "Windows Phone challenges in the smartphone market remain the same, with the need to bring on board more developers and enrich the ecosystem, as well as turning the Windows Phone brand into a cool smartphone brand. While there are clear benefits to the acquisition, such as channel strength, carrier relationship and emerging-market knowledge, the brand and ecosystem do not directly benefit from it," says Ms Milanesi.
Next year's ending of XP support isn't expected to have a big impact on the market either as Gartner believes 90 percent of enterprises have either already migrated or are in the process of migrating to Windows 7 or 8. In fact Windows is predicted to show a 4.3 percent drop in shipments as a result of the decline in PC sales. Android will be the year's most popular OS, on track to account for 38 percent of shipments.
Ranjit Atwal, research director at Gartner sums up, "Although the preference is for dedicated devices, we see the opportunity for hybrid ultramobile to marry the functionality of a PC and the form factor of the tablet. Users that have to balance work and play will find that the advantage of buying and carrying one device outweighs the compromise in the full experience that single devices can deliver. Users who are not limited by their disposable income will likely have a basic tablet as a companion device to their ultramobile on which most of their consumption activities will take place".
Image Credit: ningii/Shutterstock