Surface 2 sales open at midnight -- get in line now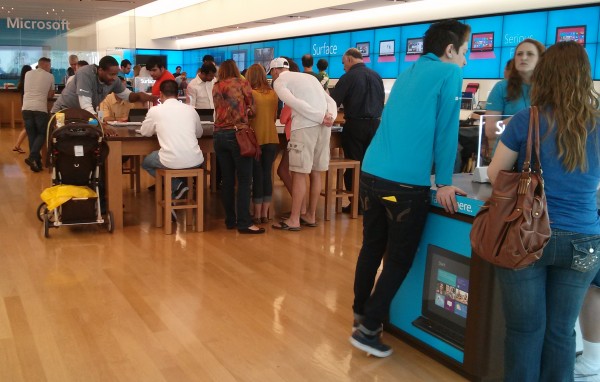 Despite poor sales for the first gen model, Microsoft is pushing forward with its Surface tablet. While other manufacturers build Windows 8 devices, the Surface serves as a reference tablet, spotlighting the right way to produce the hardware, and that is a good a reason to continue production.
And continue it does, with the second generation sales kicking off tonight, including midnight openings at select Microsoft locations around the US. "Surface 2 and Surface Pro 2 and the new accessories go on sale at 12:01am Tuesday, and Microsoft is hosting midnight events at 10 Microsoft retail stores across the country to celebrate", the team announces.
Locations are scattered across the country -- Bellevue, WA, San Francisco, CA, Boston, MA, Arlington, VA, Scottsdale, AZ, Miami, FL, Atlanta, GA, White Plains, NY, Austin, TX and Oak Brook, IL.
"Hopefully you can join us at the locations below for what will be a high-energy event with DJs, food and drinks, and cool giveaways", claims Surface manager Brian Hall.
While unlikely to match the over-hyped media attention afforded an Apple product launch, Microsoft can certainly hope to draw customers and put on a show at these chosen stores. The real questions will be answered later, when sales figures begin to trickle out.