Google officially announces the Nexus 5 -- launch date: now!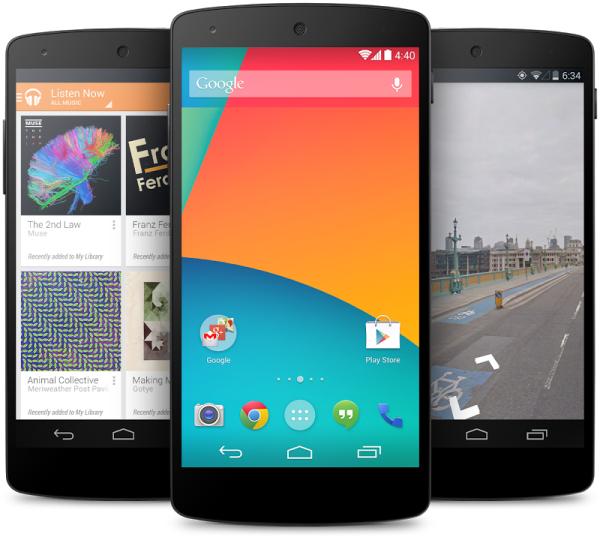 Ending months of rumors and speculation, Google puts all of our minds at rest and announces that the Nexus 5 not only exists (as if we didn't already know following all of the leaked images!) but is launching now.
It does seem like an age since we first (apparently) caught a glimpse of this phone in a Nexus 7 video, but now we know it to be true. The Nexus 5 is here, and it looks like it's everything we could have hoped it would be.
So many leaks have sprung over the past few weeks that there is little we don't already know about Google's latest phone. As the name suggests, this is a device sporting a 5 inch screen (well 4.95 inches, but it's as near as damn it) in-keeping with the naming convention used for the Nexus 7 and Nexus 10.
As expected, there are 16 and 32GB versions, and they'll be priced from $349 and available to buy in the US, Canada, UK, Australia, France, Germany, Spain, Italy, Japan and Korea. The smartphone will be sold through Google Play, Sprint, T-Mobile, Amazon, Best Buy and RadioShack. Black and white models are available, but here are those all-important specs in full -- this time entirely confirmed!
2.3 GHz Qualcomm Snapdragon 800 processor
Adreno 330, 450 MHz GPU
5 inch full HD screen complete with Gorilla Glass 3
Android 4.4 KitKat
1.3MP front camera
8MP rear camera
2,300 mAH battery with up to 17 hour talk time
Weighs in at 130g or 4.59oz
You can find out more at Google Play -- hit the link to view the new Nexus 5.