Can smartglasses have a role in the workplace?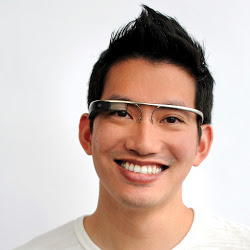 Google Glass has caused a bit of a stir, whether it's for the ability to turn us all into government spies or for causing the slightly distracted Google gaze. But there's been relatively little discussion of how smartglasses might be useful for business.
Until now that is, because a new report by Gartner says that smartglasses have the potential to boost worker efficiency in areas like healthcare, manufacturing and field service.
"Smartglasses with augmented reality (AR) and head-mounted cameras can increase the efficiency of technicians, engineers and other workers in field service, maintenance, healthcare and manufacturing roles," says Angela McIntyre, research director at Gartner. "In the next three to five years, the industry that is likely to experience the greatest benefit from smartglasses is field service, potentially increasing profits by $1 billion annually. The greatest savings in field service will come from diagnosing and fixing problems more quickly and without needing to bring additional experts to remote sites".
As yet smartglasses have seen little adoption in the business world and take up is likely to remain low until apps and services emerge to make them truly useful. Gartner expects the biggest impact to be in heavy industry such as oil and gas production where the technology could be used to provide on the job training and access to technical documentation on site. Workers would therefore be able to carry out tasks even if they couldn't remember all of the procedures. Quite whether you'd want the guy who's fixing your nuclear reactor to be reading the instructions as he went along is another matter -- "insert control rod A into reactor housing B".
There's a role in quality control too. The technology could be used to make a video recording of a procedure to prove to management or safety inspectors that it had been carried out correctly.
What the report calls the "weightless" industries like finance and media are likely to see less benefit. Though smartglasses could be useful for, say, insurance assessors looking at damaged properties.
"...the goals of corporate training may evolve away from memorizing procedural steps to knowing how to use smartglasses and access key information using voice commands," says Tuong Nguyen, principal research analyst at Gartner. "Classroom training and tests on the content of manuals can be reduced since much of the practical training can be done 'on the job' with the assistance of smartglasses. However, training must always include safety and employees should continue to know how to use equipment for routine tasks".
In healthcare Gartner says that smartglasses could help doctors consult with specialists during a patient examination. In conjunction with facial recognition the glasses could also be used to bring up a patient's records as they walk into the surgery. Of course from the other side of the desk you would never be sure whether your doctor was looking up your symptoms or checking on the football scores.
The full report is available on Gartner's website.