Gmail gains more quick actions buttons to speed up common email tasks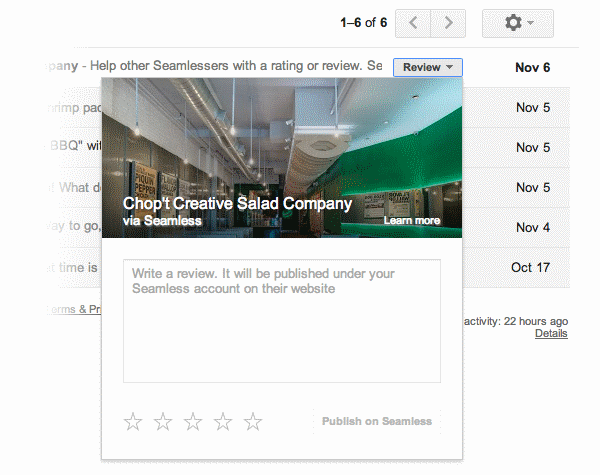 Google continues to make changes and improvements to Gmail, and the latest addition is a raft of new quick action buttons to help speed up common email tasks. The idea of quick action buttons is not completely new; if you make use of Google Calendar, you have probably noticed that it's possible to indicate whether or not you'll be attending an event you are invited to by making a selection from a drop down menu that appears in the subject line.
Now Google is extending the number of quick action buttons that are available so it is possible to do even more without even having to open an email. The idea behind the buttons -- as you'd probably guess from the name -- is to save time. There are some emails which do not really require you to read them, they simply require some form of response. When you receive a calendar invitation you can probably tell what your response is going to be from the subject line -- so the RSVP quick action button enables you to accept or decline the invitation with a couple of clicks.
There are several new options that help to speed up various tasks. Booked a restaurant via OpenTable? If you need to make a change to your reservation, you can do so using a quick action button without the need to open an email. Quick and simple. If you receive an email letting you know that a Google Docs file has been shared with you, why bother clicking the email to open it and then tracking down the link to access the file? Use the quick action button and you can open the file in a flash.
The lists of buttons also allows for the writing of product reviews, accessing uploaded YouTube videos and much more -- and more are being added all the time. Google has been criticised in the past for scanning emails, and Microsoft recently used this in a pro-Outlook.com ad campaign, and while these additions will do little to extinguish these fires, it does help to save time when dealing with certain emails.