New Kapow release streamlines big data use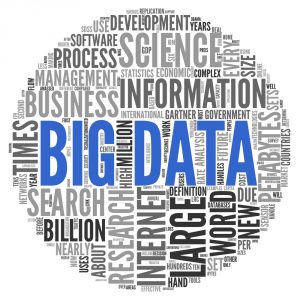 It seems that everyone is keen to get in on the big data trend at the moment. If you're still unsure of what it is and where it comes from take a look at the handy infographic we published last week. If you want to start making use of it, then the company behind that graphic, Kapow Software has just released its latest product to make it easier to extract big data from any source.
Kapow Enterprise 9.3 uses synthetic APIs which allow it to draw data from a number of sources and integrate it into existing business processes. What the company calls Kapplets enable users to run and manage thousands of automated data integration applications at the same time. They can then view the different data streams in an integrated way and act on the findings.
"Enterprise 9.3 is enterprise-ready data integration software that is ideal for any business challenged by managing big data as part of its day-to-day operations," says Stefan Andreasen, Founder and Chief Technical Officer at Kapow Software. "It gives users robust capabilities that make data accessible, affordable and actionable, allowing organizations to rapidly deliver the critical information at the time they need it to make better decisions".
The product allows the rapid creation of synthetic APIs to support interactive web technology like HTML5 and JavaScript, but it continues to support traditional APIs too in order to interact natively with XML and use existing code where it occurs.
Kapplets allow action to be taken on the data as it arrives and results can be rendered as graphs and tables to make them easier to understand. In addition built-in user management makes for easier distribution of information to the people who need it. Improved scalability and performance makes for faster processing of high volumes of data too.
"Kapow brings incredible value to our business users by making them more efficient and productive," says Lars Johnsen, Chief Content Manager at Schultz Information, a market leader providing digital information portals and decision tools for both government agencies and corporations. "Using Kapow, we spend less time on manual processes to access and prepare data and more time on making new discoveries. Kapow Kapplets are intuitive and elegant, and provide our business users the critical data they need with just a single click".
You can find more information and request a demo of the product on the Kapow website.
Photo Credit: PlusONE/Shutterstock