BitTorrent usage increases in Europe, drops in US

BitTorrent still accounts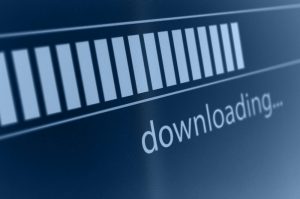 for a massive proportion of Internet traffic, but it looks as though the global spread is switching somewhat. According to data published by Sandvine, BitTorrent traffic has dropped significantly in North America. While the protocol accounted for more than 31 percent of traffic five years ago, today this has plummeted to below 10 percent.
The Global Internet Phenomenon Report found that BitTorrent now accounts for just 7.39 percent of traffic in North America, a drop of 20 percent. Conversely, in Europe, BitTorrent traffic has increased to 17.99 percent. Interestingly, during peak hours, 48 percent of European upstream traffic is accounted for by BitTorrent.
On the whole, there has been little change in the amount of data transferred online using a fixed line over the past six months. The average North American user had a monthly data usage of 44.5GB and an increasing percentage of this is made up by 'real-time entertainment', or streaming movies and music. In this particular area, Netflix was responsible for the bulk of traffic. In Europe, data usage on the whole is much lower, with the average user consuming just 7.3GB of data.
While there has been little change in fixed line data usage, mobile data has increased. A jump in average usage from 390.1MB to 443.5MB represents an increase of 13.5 percent. The type of traffic generated by mobile users is rather different, with a strong focus on Facebook, YouTube and HTTP.
Photo Credit: JMiks/Shutterstock