Bing on Xbox One makes it easy to search for entertainment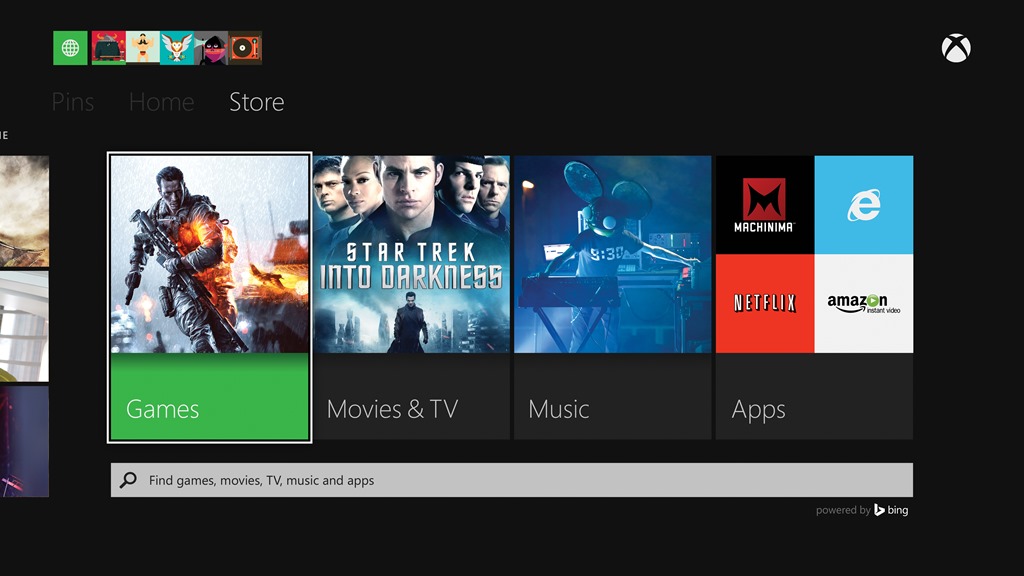 With just a few days left until the Xbox One goes on sale, Microsoft is pushing the features and benefits of its new console, focusing on everything except games.
Today, it's the turn of Bing to step into the spotlight, with a new blog post detailing the search engine's vital role on the system. Stefan Weitz, Senior Director, Bing explains "Whether your game, show, song or movie is in an app, on your console, or in our own Xbox Music or Xbox Video, the same instant search technology that powers Bing web search also brings your entertainment results together beautifully on your TV".
Bing on Xbox works with Kinect and uses voice search to help you find whatever type of entertainment you're after, regardless of media type or location. Or, as Weitz claims, "You say it, Xbox One finds it".
He goes on to list some examples of things you can say to Bing:
"I feel like watching comedy movies from the 1980's".
"Show me popular dubstep music".
"I want to watch the movie Star Trek Into Darkness".
"I want to play Forza Motorsport".
If you've ever found yourself repeating the same phrase over and over -- using an array of different tones and comedy voices -- in an effort to be understood by a seemingly hard of hearing speech recognition engine, you might not be relishing the idea of trying to search for entertainment in this way, but Microsoft says things have vastly improved in the past few years.
"We've focused on overcoming limitations of previous voice experiences. To achieve speed and accuracy improvements, we focused on an advanced approach called Deep Neural Networks (DNNs). DNN is a technology that is inspired by the functioning of neurons in the human brain. In a similar way, DNN technology can detect patterns akin to the way biological systems recognize patterns allowing us to better understand natural language".
And that's not all. "With an arsenal of over 300,000 servers powering the back-end of Xbox One, the system is learning and adapting every day so as the vast expanse of the digital entertainment and services continues to morph at record speeds, the experience will continue to get better".
It certainly sounds promising, but it will be interesting to see if Bing can manage to understand all of the different accents and dialects in the various territories that the Xbox One will be available in.
Image credit: Aaron Amat/Shutterstock