Awww yeah, Microsoft announces the Developer Awwward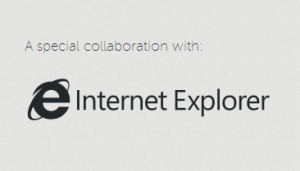 There are far too many award shows nowadays. It seems like every week, the entertainment industry puts on a show to give itself awards -- Oscars, Emmys and MTV Music Awards to name a few. However, what about the nerds and geeks? Where are the awards for people like web developers? Sure, they aren't trendy and don't dress in meat-clothing like Lady Gaga, but they deserve awards nonetheless. Microsoft apparently agrees with this sentiment as the company announces the all-new Developer Awwward as a part of the coveted website awards, Awwwards.
"We're delighted to announce there's a new web award celebrating websites that seek to balance innovative design with quality code. In conjunction with Awwwards, today we are launching the Developer Awwward, which recognizes the work of web developers and designers who care about the inner beauty of their websites. The Developer Awwward was inspired by the amazing work behind some of the best experiences on the web that demonstrate what it means to be inclusive of all people, regardless of device or browser", says Microsoft.
While Microsoft says "regardless of device or browser", it must be noted that this award is being presented in a "special collaboration with Internet Explorer". While this is not necessarily a bad thing, some may argue that a specific web browser should not be featured for such an award as a conflict of interest.
If you are interested in the Awwwards, including the new Developer Awwward, please visit the site here. However, if you are considering nominating your own website, please know that there is a fee of either $32 or $64.
Photo Credit: maraga/Shutterstock