How Android and iOS developers see Windows Phone [Q&A]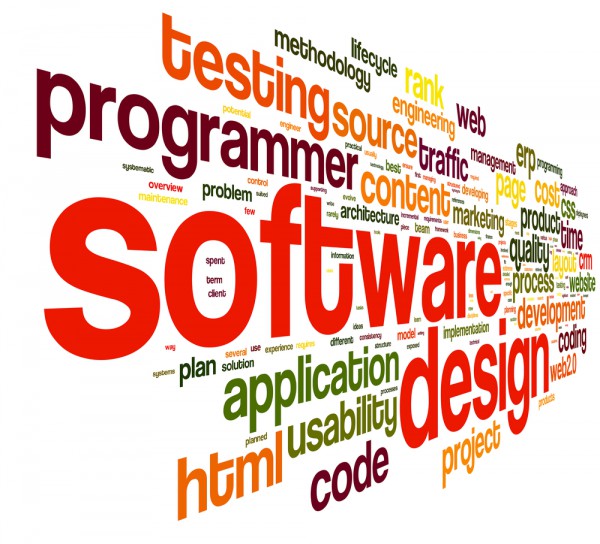 According to a new survey from Strategy Analytics, Windows Phone development is expected to ramp up significantly in 2014. Of the 1,600 interviewed devs, 32 percent plan to support the tiled smartphone operating system next year, a number that is twice as large compared to the current statistics for 2013. Android and iOS continue to rank as the top two picks, followed by HTML5 in third place and Windows Phone in fourth.
This is certainly good news for both Microsoft and Windows Phone users. The platform should receive more quality apps, an area where it is sorely lacking in numbers, and, as a result, gain more followers in the coming years. The third ecosystem dream, as Strategy Analytics says, is becoming real. The only thing that stands in the way is the developers' commitment.
I chatted with the makers of Foresee (BorderLeap founder Nate Dicken) and Ruffl (Ruffl founder Laurence Carver) to find out how the two apps, which are developed using the Corona SDK and available for Android and/or iPhone, will make their way onto Windows Phone Store, what are the challenges and how will their strategies adapt to the tiled smartphone OS.
BN: What can you tell us about Foresee/Ruffl?
ND: Foresee helps you plan the best times for your activities by intelligently measuring the weather with your ideal conditions. We like to call it your "Personal Activity Forecast" as the app enables you to quickly foresee how the weather will affect what you enjoy doing, but based on the conditions important to you.
LC: Ruffl is the future of restaurant discovery and booking. The mobile app enables diners to discover new restaurants with real-time availability and great offers wherever and whenever they want.
The platform enables restaurateurs to control their inventory, increasing "walk-ins" and topping up existing trade at the tap of a few buttons from a smartphone. It's a mobile first, hyper local brokering platform for consumers wanting to transact on the move.
BN: Why choose Windows Phone at this point?
ND: Windows Phone is a big market that we have not been able to dive into yet. We'd love to offer Foresee for Windows Phone users and with Corona SDK soon offering build capability for Windows Phone, this is now possible. The nature of the Foresee app and what it offers users, will work well on a Windows Phone.
LC: As you can imagine, the majority of our customers use iPhones and Android devices. We'd love Ruffl to work on every platform out there, but this isn't achievable for us at the moment. We've had a few emails asking if we have plans to release Ruffl on Windows Phone and up until now, we've had to say that it's on our roadmap.
With Corona Labs' upcoming support of Windows Phone and Windows Phone 8, we're excited to go back to these individuals and say the app is on its way.
BN: What are you expectations about releasing an app on Windows Phone Store?
ND: Considering the success of Foresee in Apple's App Store, we have high hopes for success in the Windows Phone market. As it's a new market that we haven't really dived into yet, there are some unforeseen issues surrounding marketing and user adoption. We will be looking into these as we build out the app for Windows Phone.
LC: We expect that Windows Phone downloads will be considerably lower than today's downloads on iOS and Android. However, people have made the effort to contact us and ask about Ruffl on Windows Phone, so we are happy to accommodate.
I think there is plenty of space in the UK for Windows Phone. For example, Apple's stronghold is loosening thanks to Android, and with the right marketing and partnerships, Windows Phone can grab the opportunity and take a share of the market.
BN: What would be the biggest challenges in gaining traction?
ND: The biggest challenges we foresee are marketing and prominence in the Windows App Store.
LC: At this time, Windows Phone is a tiny market in the UK. Currently, we use Facebook ads that target iOS and Android users. The ads link directly to the App Store or Google Play and so far these advertisements have been working very well. Unfortunately, Facebook don't support Windows apps.
Other than that, it comes down to seeing how well the app will work with Windows Phones. Only time will tell.
BN: What are the challenges in porting the app to Windows Phone?
ND: Building with Corona SDK, porting an app to another platform such as from iOS to Android, is relatively easy and straightforward. I expect it to be just as easy to port to Windows Phone.
Ultimately, the biggest challenges with an app such as Foresee is making sure that performance works well on Windows Phones and that the UI is optimized for any unique screen sizes. Furthermore, there are some specific components such as social integration and others that are unique to individual platforms that might need more in-depth reworking or customization for Windows Phone. These things aren't difficult to overcome but do take a bit of time.
LC: Since we started using Corona Enterprise, it's been incredibly easy for us to release Ruffl on iOS and Android. We expect that it will be just as easy to get the app on Windows [Phone] and connect with even more customers.
BN: Which monetization options do you plan to implement?
ND: Foresee will be a paid app. We have explored a freemium model and are considering this for the future. However, due to the nature of the weather service we use and the needs for this type of app, we've chosen a premium monetization strategy, especially so that we can recover our costs.
LC: Our aim is to keep Ruffl free to use for diners. We take a small cut from the restaurant, but only after the restaurant receives a booking from Ruffl. It's a simple pay as you go pricing model.
BN: What are you revenue expectations compared to the current platforms?
ND: Foresee has done quite well in Apple's App Store and the Amazon Appstore. I anticipate that with the right marketing and exposure in the Windows Phone market, it could do just as well.
LC: N/A.
BN: Do you have any plans to develop for Windows 8 as well?
ND: Not at this time.
LC: No.
BN: Do you plan to include any exclusive features for Windows Phone?
ND: Quite possible! When we get further into customizing the app for Windows Phone, we plan to look into that.
LC: The only changes we have considered are UI and UX changes to match Windows Phone. We may adjust Ruffl to use the Windows Phone tile-based UI.
BN: When can users expect to see the app in Windows Phone Store?
ND: Shortly after Corona Labs releases the capability to port Foresee to Windows Phone -- most likely in early 2014. Stay tuned!
LC: In the new year.
You can check out Foresee in the Amazon App Store (Kindle Fire) and Apple App Store (iPhone and iPad) and Ruffl in the Apple App Store (iPhone and iPad) and Google Play (Android).
Photo Credit: Rafal Olechowski/Shutterstock