Canon Facebook app lets you communicate with the real Santa Claus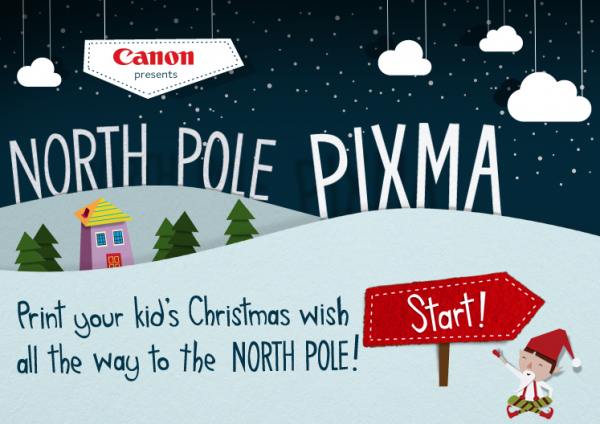 Santa Claus lives in the North Pole, everyone knows this. However, he does sometimes visit shopping malls too. Kids have been writing letters to Santa for years, but let's face it, wasting all that paper is bad for the environment. Not to mention, there are many natural resources wasted when flying the letters to the North Pole. A huge carbon footprint.
Luckily, in 2013, Mr. Claus has apparently entered the digital world and now leverages social media. Even though underage children chatting with strange men on Facebook is normally frowned upon, Canon announces a new app that allows your children to do just that.
The company says, "the Canon North Pole PIXMA app will provide a unique and interactive experience allowing parents to help their children to write, draw or use pre-selected images to create their holiday wish. Once the wish has been customized, it is sent through the cloud to Santa's workshop, where users will be shown a video of Santa receiving their wish printed on a Canon PIXMA printer".
In other words, your child can send their wish-lists to Santa Claus at the North Pole using Facebook. It should be a fun experience and a great way to let your child use their imagination. If you or your child is interested, you can access the app here.