Textter wants to change the way you send and receive SMS messages [Q&A]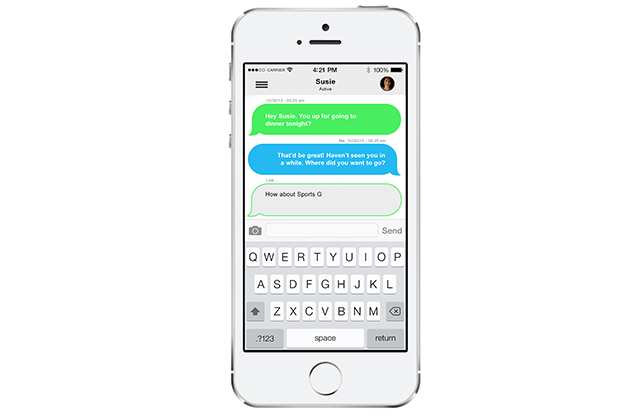 Miami-based startup Textter has developed a new service aiming to revolutionize the way people send and receive text messages.
We spoke to company founder Carlos Cueto in an exclusive interview ahead of next week's official launch to find out more about the product and what it has to offer.
BN: For people who haven't heard of Textter can you give us a brief overview of what it does?
CC: Textter is a Live Messaging System (LMS), which allows users to see their friends' key strokes prior to pressing send. It's a Live communication tool in which you can respond prior to the other person pressing send.
BN: What gave you the idea?
CC: Observing my kids communicate with their friends via SMS texting. Kids today do not communicate on the phone. They literally spend all day texting, rarely calling anyone. The other reason, I do not have a lot of patience.
I use an iPhone and I am tired of seeing the 3 dots when I am waiting for a response. One day at the movie theater, I was in line buying goodies for my kids and their 8 friends. They were in the theater with my wife. The list was specific, when I got to the front of the line, the young lady told me they did not have watermelon Sour Patch Kids. So I texted my daughter and immediately saw the 3 dots. Unfortunately, I had people behind me but I wanted to read her response which was "The regular is fine, I am sorry, I got confused, the one on the Grove had the watermelon, love you!" The extra 20 seconds does not seem like a lot but when you are holding up a line, it's stressful. Had we had live messaging, I would have seen her response in 10 characters vs waiting for a 76 character entry and then her pressing send. Our service will literally save every Textter time every day.
BN: How big is the potential market and which services do you see as your competition?
CC: Currently, I have not seen any service similar to this, so the competition is nil. I believe eventually every smartphone, tablet and computer will load Textter as their Live Messaging System. At the start, our initial target market is 8 to 18 years old, 100s of millions of whom use SMS and are switching to web-based chats.
BN: What will make people choose Textter over other messaging apps?
CC: It's the only live app available.
BN: Is Textter browser based or will it have its own app? Which platforms will it support?
CC: It will be an app plus browser based and will work across all platforms (smartphones, tablets and computers).
BN: Is it secure, are messages encrypted for example?
CC: Yes, connections made over SSL (Secure Socket Layer) and users must log in.
BN: Will this be a free app? How will you monetize it?
CC: Our basic tool will be free, eventually we will roll out a pro version for use in the office and another version to follow celebrities. Can you imagine reading a text/post from one of your favorite stars or athletes as they are pressing each letter? It's almost as if you can see what they are thinking.
BN: How will you take the product forward? Are there any other ideas in the pipeline?
CC: We use grassroots, social media and word of mouth to move it forward. Yes, we have quite a few additions we plan on launching but are keeping a lid on our secret for now. Development really starts after launch as we improve and adapt our product to service our users' requests.
The service launches on December 16 initially on the iOS and Android platforms. You can register now for an invitation to use Textter by visiting the http://textter.com/ website.
Photo Credit: bloomua/Shutterstock