Google invites you to create your own Street View maps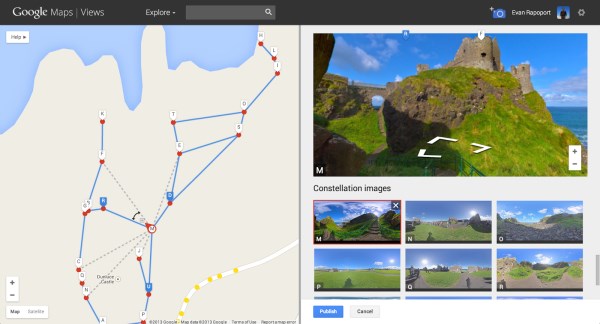 Google Street View is a great way to explore the world around you without having to move from the comfort of your armchair. Not that we're lazy here at BetaNews, you understand! In fact, sometimes we like to get out and about. Like us, there are probably places you go to time and time again -- a favorite park, a trek up a hill, a stroll on the beach -- that are so breath-taking that you'd like everyone to experience them. Well, today Google makes that dream possible by letting anyone put together their very own Street Views.
In a post on the Google Maps blog, Product Manager for Google Maps and Photo Sphere, Evan Rapoport, explains that it is now possible to create a series of Photos Spheres, link them together and then share them on Google Maps. Unlike Google, there's no need to drive around in a special car kitted out with high tech camera equipment -- all you need is a DSLR or an Android phone.
The process is fairly simple. Use your chosen camera to create two or more Photo Spheres and then share them to the View community. You can take advantage of a new tool to link the spheres together so that viewers can wander through your maps just as they would click through in Street View.
This is a feature that will be of interest to businesses as well as individuals as it can be used to give a virtual tour of business grounds, or even show off the local area and share directions in three dimensions.
Rapoport says:
We are excited to see the different types of Street View experiences that everyone will contribute. For example, this feature can now enable environmental non-profits to document and promote the beautiful places they strive to protect. It also opens up a new tool for photographers to showcase diversity in a specific location -- by times of day, weather conditions or cultural events -- in a way that Street View currently doesn't cover.
So, get to work! We'd love to know when you manage to get any of your creations online.