White Nexus 7 appears in Play store, only one model to choose from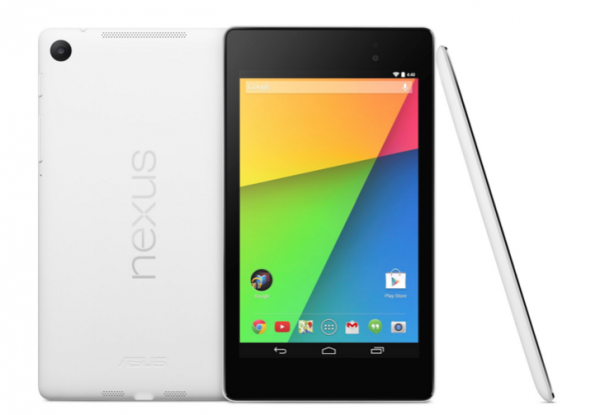 Without much fanfare, Google has added a new member to its Nexus family, but it's not what you think. For weeks now we have waited, not entirely patiently, for an updated version of the Nexus 10 tablet, enduring endless rumored release dates that have come and gone.
The new addition, however, is a white version of the Nexus 7 that was unveiled back in June at a breakfast event with Android chief Sundar Pichai. The tablet sports a white back and edges, while the face still has the familiar black bezel.
"Today we're introducing a new white Nexus 7 just in time for the holidays. It's available starting now on Google Play in the US, UK and JP", the company states via its Google+ account.
If you're looking for a white tablet, then this is good news, but there are a few limitations here. The new device is available only as a 32 GB model and also is limited to just WiFi. Google has confirmed to BetaNews that there are currently no plans for any white 16 GB model or any LTE version in the new color.