Top business and IT process automation trends for 2014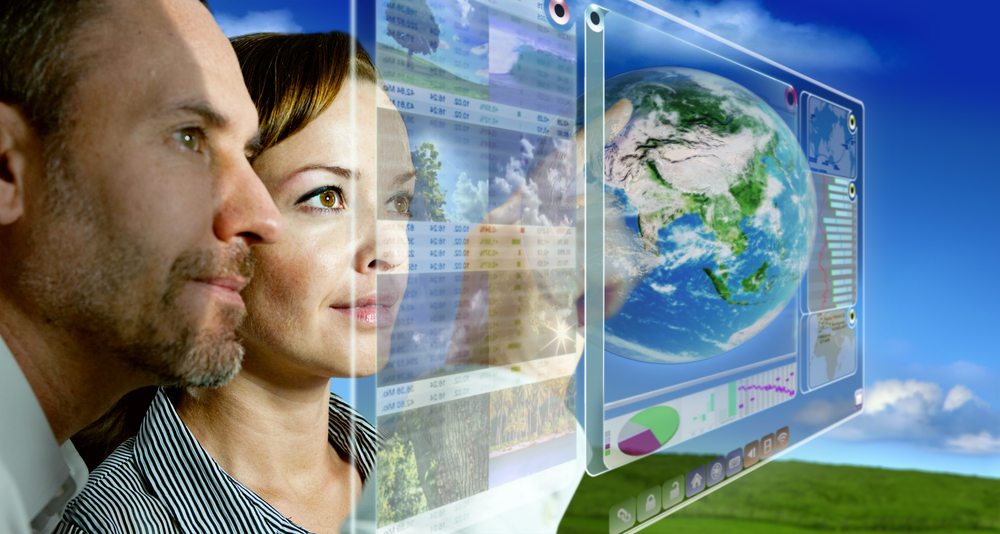 Enterprise technology as we know it is changing. Several years ago, significant improvements in IT were viewed by the business as "nice to have" but not essential. Today many companies use their IT enterprise to deliver differentiated customer service, business intelligence (BI) and a more efficient supply chain. Still, some organizations lag behind. In fact, many businesses continue to rely on a loose federation of siloed applications and disconnected manual tasks to support their most critical operations.
Smart businesses recognize the short-sightedness of this outdated approach. These companies view IT infrastructure as a source of important competitive advantage core to business development. They use their enterprise to maintain -- and enhance -- their market position. Today IT success is business success. They are inevitably connected.
A recent article by Richard Hunter, vice president and Gartner Fellow in Gartner's CIO Research Group, nailed this transformation neatly, saying: "Every change in an enterprise that's more than trivial eventually comes to IT, because nothing that's more than trivial can be implemented without supporting technology".
As businesses work to overcome limitations of process silos to coordinate and connect larger, more complex tasks, process automation has taken a prominent role in maintaining consistency and quality of enterprise IT. It's the glue that binds all of a business' operations together. That has led to some interesting conclusions.
Just recently, at its CIO Forum, Forrester Research predicted that the IT department of 2020 could "disappear" as a separate entity and become embedded in other departments throughout the entire organization. This is certainly a headline-grabbing idea, but, having seen the changes over the past 20 years, I would say that this is already true to a certain extent. The lines between the IT department and the business have blurred. Over the next 20 years I believe that this trend will continue. But it's far from the end of the IT department. It's a new beginning.
At Redwood, we're already seeing this transformation through our work with CIOs around the world -- big data and other implacable factors have forced a rethink of all back office functions. CIOs are expected to manage an increasingly hybrid environment against the backdrop of customers and employees whose demands for availability and speed increase every day. The revolution has begun, and it's only going to gain momentum.
In 2014 we will see the following trends take shape in enterprise technology…
The Back Office Revolution
Automation of back office processes is one trend that is already with us, and it's set to grow significantly in 2014. Companies have realized that human error, particularly when it's found in repetitive tasks and processes at the core of the business, can damage an organization's reputation and profits. NASDAQ and Goldman Sachs both recently hit the headlines for all the wrong reasons when technology or performance glitches impacted their operations. While such glitches can be short-lived in terms of disruption, they can live on in the consumer's memory, impacting an organization's reputation for years after the event.
Companies have also realized that simply applying more manual effort to repetitive processes is a costly and poor use of human resources. It's not scalable, either. As process volume increases, the question quickly becomes, "How many people does it take to get the job done?"
In the past, regular operations such as monthly financial close or data reporting relied on armies of experts to check data and manually close the books. On the surface, having people check the data seemed like a wise decision. However, this is a prime example of the type of repetitive task that human beings, as a species, aren't the best at doing perfectly -- or efficiently.
Even though business leaders have known the potential for error, increased risk and inefficiency inherent in manual back-office tasks, organizations have only recently started to automate them on a wide scale. That's because companies are more comfortable now with collaborative automation that combines human direction with the technology required for control, consistency and accuracy. The game is changing.
The reality is that managing the back office is more expensive and difficult without process automation.  Businesses that successfully automate repeated processes, such as the ones that support the financial period-end close, eliminate human error and keep processes consistent while freeing up employees to focus on the analysis rather than just gathering and comparing data.
As companies across every industry continue to be held to greater standards of accuracy, speed, and accountability, they will use automation to stay in line with market demands, compliance requirements and cost expectations. The new, automated back office will ensure that disparate applications, platforms and technologies work together efficiently and accurately.
The Rise of the Hybrid Enterprise
Not so long ago it would've been mind-blowing to think you could execute and coordinate every single IT and business process right across the enterprise -- regardless of systems, departments, applications and geographies -- using cloud automation. Yet today more and more organizations automate processes to save time and money and to improve control, BI and services.
Gartner recently predicted that half of all enterprises will have migrated to the hybrid cloud by 2017. With our customers, we see this migration already happening and increasing in 2014. As use of the cloud and cloud-based services become the norm, the need for organizations to manage and streamline their portfolio of services with a unified view will become paramount. Automation is required to connect cloud services, virtualized activities and on-site applications for comprehensive control and coordination, providing a truly unified view of all processes no matter where or how they're deployed.
Automation solutions to date have allowed customers to effectively and consistently increase process efficiencies. Delivering automation services via the cloud means that businesses can now apply process automation wherever it's needed and control processes however they want. In 2014, we expect companies to look to automation via the cloud to pervasively manage process automation -- whether on-site or outside of the traditional enterprise; across virtualized and cloud-based solutions.
Expect More, But Do It Yourself
Today's business users are tech-savvy consumers. They're used to accessing data, when, how and where they want it. This has led to increasing pressures on tech teams, asked to deliver that same level of on-demand service and availability across what can be a mash up of cloud, on-site and disparate applications. This means coping with increased complexity and greater expectations of speed and availability. Exacerbating the problem is the increasing strain to control costs and do more with less. The answer to both challenges lies in self-service options supported by consistent, accurate and automated processes.
This next year will be pivotal for this customer-centric approach. Rather than investing in the continual manual oversight of repeated processes, we expect businesses to rely more on automated solutions to monitor progress, notifying specific stakeholders of any irregularities or issues as soon as they appear. This speeds response as needed and maintains a fully auditable, automatic paper trail while valuable personnel are freed from constant and painstaking manual oversight.
By connecting and automating activities across different applications, platforms and technologies, businesses can more efficiently ensure that critical information provided is comprehensive, up-to-date and correct. As a result, organizations can make timely business decisions with confidence, while drastically reducing errors and firefighting. Forward-thinking customers of ours such as Philips Consumer Lifestyle and Toyota  have already made inroads into building this type of centralized data control. It's a trend that we expect to take off next year as businesses become ever-more agile and responsive to greater demands from internal and external customers.
These three trends are poised not just to change the way businesses view process automation, but to change the way every enterprise operates. Companies that adopt these approaches will improve efficiency and productivity in everyday repeated activities. They will eliminate the type of human error that can lead to global headlines and criticism. They will maintain their competitive edge. Most significantly, they will be able to accomplish all of this while devoting significantly more time to the analysis and innovation for corporate success well beyond 2014.
Photo Credit: Alexander Kirch/Shutterstock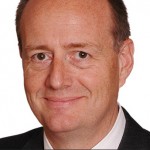 Tijl Vuyk founded Redwood Software in 1993 and as the CEO, is responsible for setting the company's vision and worldwide business strategy. Under his stewardship, Redwood has continually innovated to deliver a strong trajectory of growth and profitability. Today the company is the world leader in Enterprise Process Automation and offers the industry's widest range of deployment options.