Google Glass invades the NFL lockeroom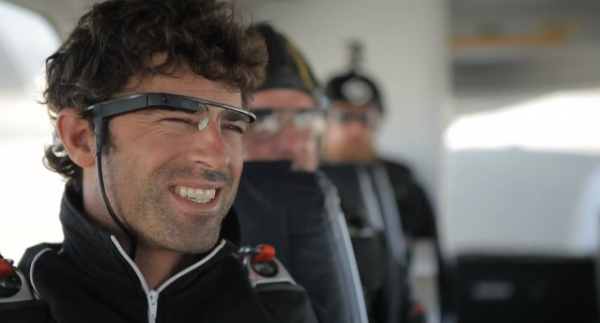 I try to keep my cards close to the chest, but I fear I have left little doubt of my NFL allegiance. I have been a Miami Dolphins fan since I was a small child, but that has absolutely nothing do with my "other life" in the technology world. Needless to say, today's win over the feared New England Patriots was a landmark moment, sealed by an end-zone interception of Tom Brady by an unknown and undrafted rookie.
What does this have to do with tech you ask? Well, the game had nothing to do with it, unless you take into account that Surface is "the official tablet of the NFL". However, in looking through the post-game news, I ran across something rather interesting.
"Watch this emotional post-game interview (Google Glass video). Thomas talks about crying after the win and how amazing his journey has been". That's the line that ends the brief post from Andrew Abramson of the Palm Beach Post.
Sure it's a feel good story -- undrafted rookie comes into his first NFL game and picks off three-time Super Bowl champion quarterback to seal a victory. But did you catch that one little caveat? Google Glass Video. The video and the audio here was captured using Google Glass. And you know what? It's very good. Not perfect, but certainly more than passable.
We still do not have details about when this product will reach consumers, save for the $1,500 beta program, but if the video below is an early indication of what we can expect, then, aside from a few annoying clicks in the audio, Google has hit a home run.