What tech toys do you want to find under the tree this year?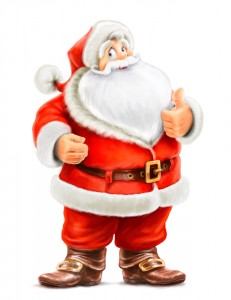 The holiday shopping season is well underway -- getting on towards the finish line actually. That said, there is still time to grab a few last-minute gifts and beg for the ones you wish to remove the bow from. And that is the question I now pose to you -- what tech toys are you harboring hopes for this time around?
I cannot, of course, read your mind, and likely not sway opinions, though I do plan to give you some unsolicited ideas on what I found to my liking in 2013.
Windows 8.1 was certainly an improvement over the previous operating system -- unlike others who bicker over a Start menu, I honestly don't care one way or the other. Let them argue the finer points of this possible addition to a future Windows release, version 8.1 works just fine, and I haven't missed the menu, though I also don't mind if it returns.
A one year subscription to Office 365 Home Premium would also make a nice gift, making the suite available on five devices, as well as adding a bit of extra SkyDrive storage and Skype minutes to boot.
In the tablet arena, I found both the Nexus 7 and Kindle Fire HDX to be more than just passable. In fact, both are solid devices, though rather different from one another. Both may run Android, but the Google-branded device is the tablet for you if you simply want to play games, run cool apps and indulge in the Play ecosystem. Meanwhile, if you utilize a Prime subscription for video consumption then the Fire is certainly what you are looking for.
Are you in need of a new notebook or desktop? If so, which ecosystem do you wish to be part of? Windows, Mac and even Chrome OS are all offering good hardware, but use-case plays the biggest part in your decision. Which is right for you?
Maybe you're hoping to find some other device inside that little wrapped box? Digital cameras, Bluetooth speakers, gaming systems and USB thumb drives all make excellent presents.
If you are in doubt about the tech geek in your life, then there is always the old standby gift card from Amazon, iTunes, Google Play, and countless others.
But all of this is nothing more than ideas. What we really want to know is, what do you wish to pull from beneath the tree, brush the dead needles off of, and unwrap? Which product has captured your heart this holiday season?
Image Credit: Aleksangel/Shutterstock