Oracle buys Responsys to create the world's biggest marketing cloud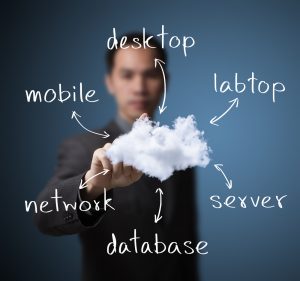 Business systems specialist Oracle has announced that it's reached an agreement to acquire Responsys for $1.5 million. Responsys is one of the leading providers of enterprise-scale, cloud-based business to consumer marketing software.
Buying Responsys extends Oracle's Customer Experience Cloud to create a product that meets the needs of companies with both B2B and B2C marketing requirements. It enables chief marketing officers (CMOs) to run marketing campaigns across email, mobile platforms, social media and the web, it also allows them to operate at a massive scale and across the full consumer lifecycle.
"Recognizing the unique needs of the CMO in B2B and B2C industries, the Oracle Marketing Cloud is now the only platform to unite enterprise-class leaders in these historically distinct marketing-automation fields," says Mark Hurd, President of Oracle. "Our strategy of combining the leaders across complementary technologies signifies Oracle's overwhelming commitment to winning and serving the CMO better than any other software company in the world".
"Responsys has always been focused on helping marketers realize their largest opportunity -- coordinating their marketing touch points across channels, across the customer lifecycle, and across industries, and as a part of Oracle, we will only accelerate our efforts," says Dan Springer, CEO of Responsys. "Oracle not only shares our vision, but is the proven leader in bringing together best-in-class technologies and companies to realize the largest enterprise opportunities. We couldn't be more excited about what this means for our customers and employees".
Responsys' board has unanimously approved the transaction which is subject to acceptance of a tender offer by shareholders and to regulatory approval in early 2014. You can download a full report on what the deal means for customers and partners from Oracle's website.
Image Credit: Dusit/Shutterstock