Santa brought you a Surface 2? Here's what to do first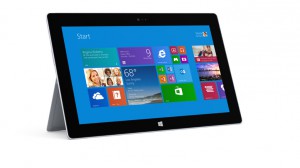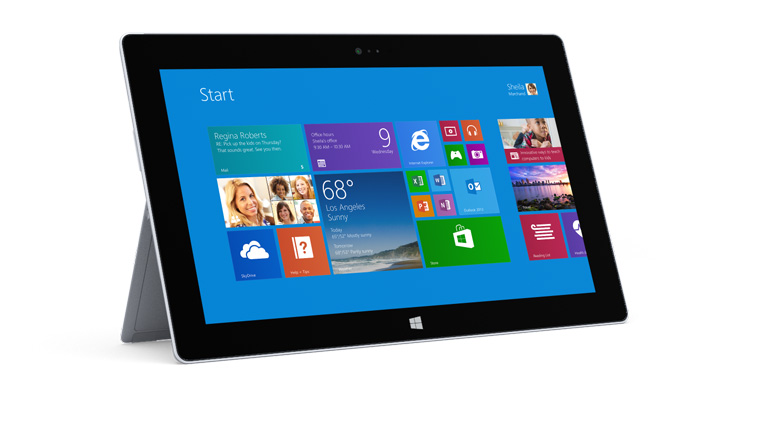 If Santa brought you a Surface 2 for Christmas, you will experience one of two emotions -- happiness or anger. If you asked or wished for the tablet, congratulations, you achieved your desire; be happy! Conversely, if you didn't ask for it, there is a good possibility that you are angry because it is not an iPad Air (controversial!).
If you fall into the latter category, you may be wondering what you did for Santa Claus to hate you. Well, I am here to tell you that Santa loves you and the Surface 2 is a wonderful tablet. Consider yourself lucky for scoring such awesome hardware. As someone who owns and loves a Surface 2, I am going to help you to have a great first-day experience with it.
Keyboard not included (or required)
The first thing you need to know is that Microsoft's line of tablets do not require a physical keyboard. Advertisements for the tablet always seem to prominently show-off the keyboard, but you can get by wonderfully with the on-screen variant only. In fact, the on-screen Windows 8.1 keyboard is better than any I have tried -- Android and iOS included; it's that good.
However, for long-periods of typing, the keyboard attachment is very useful in conjunction with the 2-stage kickstand -- if you buy the right one. You see, Microsoft manufacturers a Touch and a Type keyboard attachment. The Type variant is a treat to use; the keys offer feedback and is a great enhancement to the Surface 2 experience.
The Touch variant, however, isn't. The keys offer no feedback and ultimately creates a poor experience. Quite frankly, it is a wonder that Microsoft is sticking with the design when the Type version is so much better.
Applications
The Surface 2 runs Windows RT 8.1, so you cannot install any legacy programs. However, stock legacy Windows programs come pre-installed. Your favorites such as Notepad, Paint and Calculator are all there. Microsoft even includes the full Office Suite for optimal productivity.
So, if you can't install Windows programs, how do you add software? With the Windows Store. Much like Apple's App Store or Google's Play Store, you can install applications on your new tablet. Both free and paid software is available. Below are my picks of must-download apps.
Metrotube -- This is a wonderful YouTube app for Windows. By logging in with your Google account, you can keep track of your subscriptions. However, the best feature is the ability to set the default quality to 1080p. Since the Surface 2 has a full HD screen, this guarantees you will always see YouTube videos in the best quality for your tablet.
Fresh Paint -- Yes, the legacy Paint is installed, but this is much better. Consider it Paint on steroids. You get the ability to use multiple virtual brush-types and create art that looks like it was created with actual paint and canvas.
Nextgen Reader -- If you are a big fan of RSS feeds, Feedly is a great service. However, there isn't an official Feedly app available for Windows. That's OK because Nextgen is not just passable, it's wonderful.
IM+ Pro -- Google likely won't be releasing a Hangouts app for Windows any time soon, so try this multi-protocol chat client instead.
Rayman Jungle Run -- Rayman has been a favorite of mine going back to Atari Jaguar and Sega Saturn. Jungle Run continues the 2D side-scrolling of the original but with a twist -- it offers a constant-running character so that a directional pad is not needed. A must have game.
Netflix -- Dexter? Dr. Who? Apocolypse Now? All here. A great video-streaming app.
Kindle -- The Kindle app turns your Surface 2 into an e-reader, with access to the world's best online bookstore -- Amazon.
Facebook and Twitter -- Both of these social networks have official apps for Windows. While there is room for improvement in both, they are still must-downloads for a fan of social networking.
Browser
You may be surprised to not see Google Chrome or Firefox as suggested apps. Well, there is a good reason for that -- they aren't available. You see, alternative browsers are not available in the Windows Store. As I said earlier, since it runs Windows RT, you cannot install legacy programs either. In other words, you are stuck with Internet Explorer 11. However, being "stuck" with Internet Explorer is not as bad as you'd expect. In fact, it is quite good -- you may even learn to love the browser.
Since it is designed for a touch-screen, it works wonderfully with the Surface 2. Pages load fast and display as they should. However, Chrome users may be disappointed without the ability to sync with their Google bookmarks and saved passwords. Yes, it is an annoyance at first. However, as you enter in your passwords and bookmarks, Internet Explorer learns them too and even syncs them across Windows machines.
Accessories
Besides the Touch and Type covers, accessories are rather scarce. Microsoft offers an official microHDMI to HDMI adapter for connecting to a monitor, but it costs a rather high $39.99. While it is a well made adapter, you can do better with your money on Amazon, scoring a similar one for under ten dollars.
Cases and sleeves are particularly problematic. Microsoft does not offer an official case or sleeve and I have yet to find a decent third-party offering. Many of the cases on the market offer their own kickstands, rendering the integrated Surface 2 kickstand unused. This defeats the purpose of having an integrated kickstand entirely.
Instead, I would suggest forgoing a case and just using the Type cover to protect the screen, while resting the tablet cover-side down to prevent scratches. True, this will not protect against drops, but you will just need to be careful!
Conclusion
Your new Surface 2 is not a lump of coal. While it doesn't have anywhere near the amount of apps as an iPad, the ones that are there are rather good. Quite frankly, anything missing can usually be accomplished with the browser. For example, you do not need a Google+ app when you can access the service in Internet Explorer.
Accept your gift for what it is and not what it isn't. It is a great device for both productivity and entertainment. You will quickly learn to love the Surface 2 as I did.