Sound Valley adds audio scene composer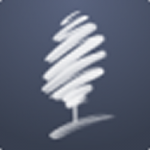 Last November we took a look at Sound Valley, a fun program which plays the sounds of nature -- birdsong, rain, wind in the trees and more -- in the background, while you just sit back and relax.
We suggested at the time that it really needed a way to customize the existing scenes, perhaps create new ones, and it appears that the developer was listening: an update has just appeared with the beta of a new Scene Composer tool.
This latest addition seems packed with functionality. It can open existing scenes, view the 3D sound sources they contain, tweak various parameters (position, volume, delay and more), remove particular samples or add new ones.
Exactly how this all works isn't entirely clear. The interface has some issues, there are a few mysterious options which we don't understand ("Scene Normalization", "Update While Playing"), and clicking Help > Help for guidance reveals precisely nothing at all.
Still, Scene Composer is the beta of what's plainly a very major addition to the project. Being able to add your own scenes will take the program to a whole new level, so we're happy to wait for further developments. And of course the rest of Sound Valley still works just as it always did. If you're feeling stressed with New Year hassles then grab a copy, click Play, sit back and relax for a while.