Philips unveils 27-inch hardcore gaming monitor with Nvidia G-Sync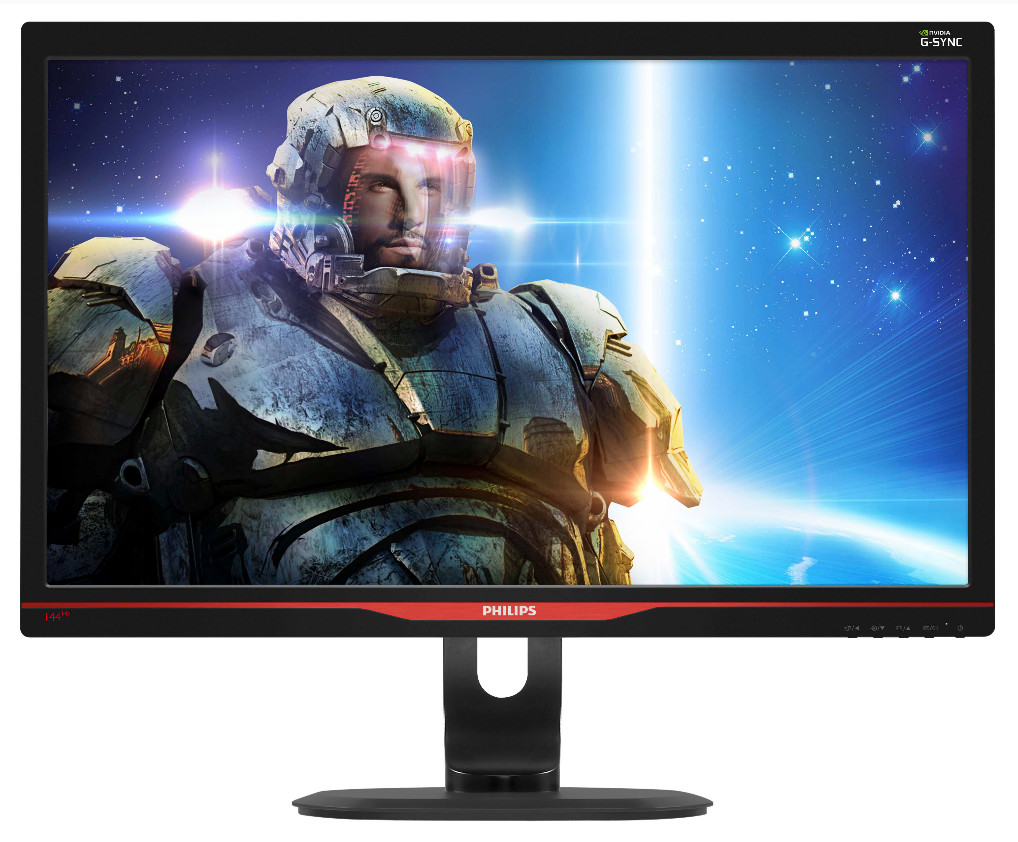 When it comes to PC gaming, hardcore enthusiasts will do anything to get an edge. Extremely high-end graphics cards can cost thousands of dollars. The custom computers built by these gamers can rival the price of a nice used car. They will even buy dedicated sound cards and Ethernet cards to offload minimal CPU cycles just to squeeze out a tad more performance. In other words, money drives performance in PC gaming -- you must pay to play. However, once you build the ultimate gaming PC, with a top of the line mouse and keyboard and all the newest games, what is left to buy? A monitor of course.
A monitor's specs can vary from one to another and for many users, most screens will be "good enough". However, for the hardcore PC gamer, there is never "good enough", only the best. While 4K monitors are all the rage lately, they are not ideal for gaming, as performance takes a massive hit when driving such a resolution. Until 4K gaming becomes the norm, gamers must look elsewhere. Philips has an interim solution with its new 27-inch hardcore gaming monitor. What makes this monitor so special? Read on...
"The Philips 27-inch Gaming Monitor with G-Sync debuts today bringing a stunning visual experience and ultra-smooth play to gamers looking for a serious competitive edge. This advanced Philips gaming display (model 272G5DYEB) delivers revolutionary performance through Nvidia G-Sync, a new technology that synchronizes display refresh rates to the PC's GPU, eliminating screen tearing and minimizing display stutter and input lag. With G-Sync, images display the moment they are rendered, scenes appear instantly, objects are sharper, and game play is smoother", says Philips.
The company further says, "in addition to delivering consistently smooth frame rates and ultrafast response through G-Sync display technology, the Philips 27-inch Gaming Monitor offers 144Hz refresh rate with 1ms response time for fast action, 300cd/cm2 brightness and a 1000:1 typical contrast ratio, and displays up to 16.7M colors. The slim black monitor is both wall mountable and height adjustable".
Yes, you read that right -- 144Hz refresh with a 1ms response time. This will provide amazing gaming performance. However, to the disappointment of some, the recommended resolution is only 1080p. Professional or business users may want a higher resolution for their work, but 1080p is ideal for running the latest games at high settings. Also, it only supports DisplayPort -- HDMI is not supported.
The display will be available in the spring for $649. If you are at CES, you can see this in person today at Nvidia's booth. Will you be buying it? Tell me in the comments.
272G5DYEB SPECIFICATIONS

Screen Size
27-inch
Brightness (typical)
300 cd/m2
Contrast Ratio (typical)
1000:1
Response Time (typical)
5 ms (OD:1ms)
Viewing Angle(typical)
170°H/160°V(Typ)(CR=10)
Recommended Resolution
1920 by 1080
Display Colors
16.7M
Input Signal & Connector
DisplayPort
VESA Wall-Mount
100mmx100mm
Cabinet color
Black
Ergonomic Adjustment
Tilt (-5°~+20°)
Pivot (90°)
Height Adjust ( 150mm)
Swivel (-65°/ 65°)