SteelSeries Stratus is a console-style wireless controller for iOS 7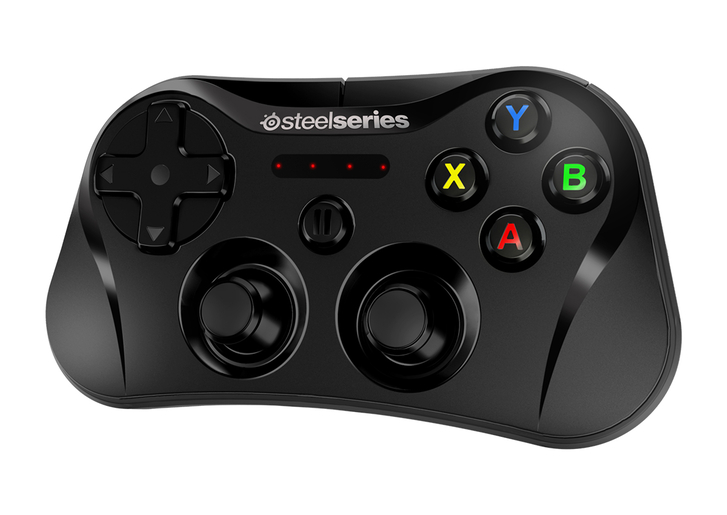 There are some near console-quality games available on the iPad, so it makes sense to have a console grade controller to play them with. Gaming peripherals and accessories maker SteelSeries today introduces the Stratus, a wireless gaming controller specifically designed for devices running iOS 7.
The controller, which claims 10+ hours of battery-life (and takes two hours to charge), connects to your iPhone or iPad using Bluetooth, freeing up Wi-Fi so you can play the games on the big screen via AppleTV using AirPlay Mirroring.
"The Stratus Wireless Controller, the first wireless gamepad controller ever to be supported in iOS 7, forever alters the mobile gaming landscape," says Bruce Hawver, SteelSeries CEO. "With Stratus, gamers have easy and direct access to a growing roster of great games on iPad that were intended for an immersive, controller-enabled experience. We're incredibly excited to be the first gaming peripherals company to develop a standalone controller for iOS devices and are thrilled to see an abundance of high quality game titles rolling out from publishers everyday".
The Stratus Controller features the usual console-style layout with a pressure-sensitive directional pad (D-pad), four pressure-sensitive action buttons, four pressure-sensitive shoulder buttons, and dual analog sticks.
Up to four gaming controllers can be connected to an iPhone or iPad at once, allowing for multi-playing gaming.
The SteelSeries Stratus Controller is available beginning today for pre-order on SteelSeries.com for $99.99 MSRP.