Nokia taunts Samsung after Michael Bay fluffs his lines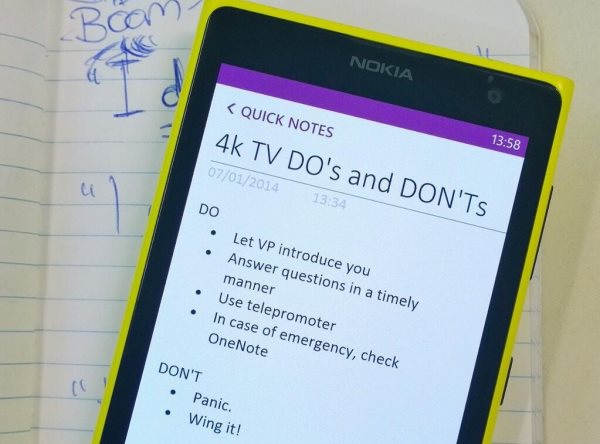 Michael Bay -- yes, he of Transformers fame -- managed to get Samsung some attention with his performance at CES 2014... but not necessarily the sort of attention the company was hoping for. The idea behind the director's appearance was that he would showcase Samsung's latest range of curved-screen TVs. As a director, Bay probably has an eye for such details. He would seem to be well-positioned to extol the virtues of the new ultra-high definition. But it seems that speech making is not a forte of his. A mini-meltdown saw him fleeing the stage after an apparent auto-cue problem.
After attempting to "wing it", Bay fluttered off stage muttering "I'm sorry". He appeared incredibly uncomfortable from the moment he started speaking, but it wasn't long before he said that the text was "all off". The situation was handled slightly more professionally by the Samsung representative who tried to cajole Bay into explaining how the curved screen would enhance the viewing experience -- but to no avail.
Of course, the world was quick to laugh and ridicule -- this was to be expected. But now Samsung's rival Nokia is joining in on the fun. In a tweet earlier today, the Finnish hardware manufacturer posted a message to Samsung that read "Pro tip for presentations: Save key talking points on OneNote in case the teleprompter fails. CC @S4TE". Accompanying the text was a photo of a Nokia handset running OneNote, itself used to keep a handy guide to giving a presentation.
It's not quite Scroogled, and it's all meant -- we think -- with the best intentions… but that doesn't detract from the fact that it's funny. As laughing at others' misfortunes often is.
Oh, and if you managed to miss the incident, check out the video below to enjoy it in all its glory.