Journal Communications: media takes off into the cloud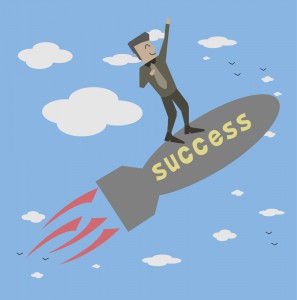 Journal Communications, Inc. (Journal) is a successful century-old media company based in Milwaukee, Wisconsin, USA. Our company owns and operates 34 radio stations and 15 television stations. We produce 20 print publications including the Milwaukee Journal Sentinel. For many years, our IT infrastructure for all of those media stations and papers functioned as separate entities. Our small team relied on long personnel-hours, hard work and dedication to keep everything running -- and functioning on time. As the company grew, however, we realized that this was not a sustainable model.
Originally, we had 17 implementations and multiple versions of Microsoft Exchange and SharePoint with multiple servers for each of our locations, most of which were not backed up or redundant. The company managed for years without significant problems, but we knew there was a better way.  As a newspaper and media company, it's important for us to maintain the highest levels of efficiency and accuracy in all of our IT and business processes. To accomplish this, we needed the most effective operational approach we could use -- for total reliability across a disparate infrastructure.
Starting in 2010, our first priority was to bring multiple IT divisions together and have them start working more collaboratively. We had 18 months left on our enterprise agreement with Microsoft, but we knew that if we wanted to reach our collaborative goal, it would be very expensive and hard to do with the existing portfolio of Microsoft products. At the time, we began the move to Google Apps as we moved away from the old model of on-premises IT management and towards a more flexible, connected operation.
Into the Cloud
Our cloud migration strategy was to bring our infrastructure together and use the cloud to build efficiency, speed and focus back for our team. We didn't want to own and operate our own data centers anymore. Our skills are best used for activities other than hardware monitoring. The old on-premises model tied us to daily management and fire-fighting activities instead of continuous improvement and innovation. This strategy transformed all of our work from operational maintenance to operational excellence.
As we continued implementing our strategy, we moved three of our top five business-critical applications outside of the four walls of our business. We implemented circulation management, advertising management, and news editing systems using cloud-based solutions. Immediately we began to realize better service levels at a lower cost and with less reliance on repetitive manual effort. Our operational model moved from one dominated by capital expenditures for hardware to one of more manageable operational expenditures based on what we actually use and need. This strengthened every aspect of our IT team and our business.
Automation is Critical
The whole point of our transformation into a cloud-based operation was to free people from having to spend time simply monitoring hardware to make sure processes took place correctly. To get the most value from this, we needed to incorporate automated processes throughout every part of our infrastructure -- both inside and outside of our brick-and-mortar operations.  We needed to manage by exception and do it transparently, across our own data centers as well as the ones operated by partners.
To control and connect all of these activities in our new enterprise, I saw that we needed an automation solution that was both quick and easy to implement across our cloud environment. Traditional job scheduling tools could help, but they didn't fit our new operational landscape. They were limiting. We required a new approach to automation.
I discovered RunMyJobs from Redwood Software, and explored how it could help. As a cloud-cased automation service, it fit perfectly with our enterprise and offered the speed and flexibility we needed to connect any task into a logical, seamless process. It made it easy to automate complex processes that included applications from both within and outside of our physical IT enterprise.
Get What You Pay For
For example, it helps us manage our Amazon Web Services. Since we're billed for these services based on usage, it's important for us to only use the service we need -- no more and no less. RunMyJobs enables us to bring resources on and off-line automatically, based on our usage at any given time. This kind of cloud-based "load balancing" helps us provide get the best results paying for exactly -- and only -- what we need from Amazon.
Automation as a service from the cloud enables us to automate processes from a variety of CRM and other applications quickly and easily with a single solution. It works across our data centers in Milwaukee and Madison, Wisconsin, along with our data center in Atlanta, Georgia. We use it to automate information on print runs, accurately transfer files for ads and keep our news editing systems up-to-date at all times with manageable effort.
As we continue to move forward to leverage the cloud, I see adaptable, flexible automation and cloud services both working together to provide our organization reliable, fast and secure ways to improve everything we do. This strategy provides us the ability to grow while keeping our team focused on real process improvement.
Photo Credit: Fun Way Illustration/Shutterstock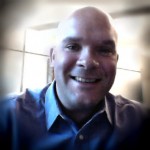 Troy Hartfiel is responsible for determining Journal Communications' technology direction related to IT infrastructure through research, evaluation, and implementation of new technologies. He works to improve processes and performance to reduce costs, centralize management and support team leadership.