Who wants a 20-inch tablet? Panasonic debuts second Toughpad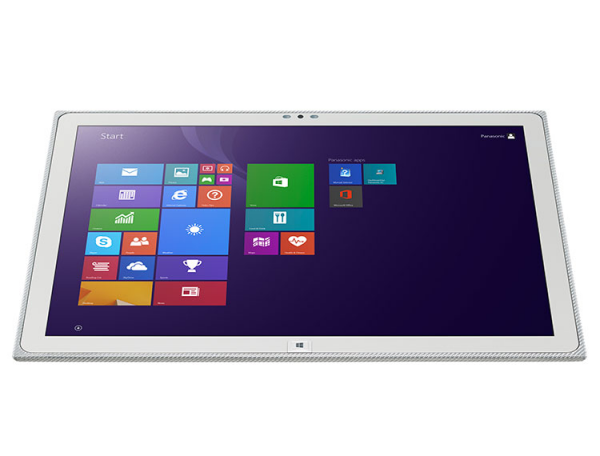 Ours is not to reason why…well, let's leave the poetry behind. This week at CES we've seen a boatload of new products, including tablets. When Panasonic unveiled its seven-inch Toughpad, it seemed a bit pricey, but specs were good, and it's made for a specific task.
Now, we are seeing a 20-inch Performance version (as opposed to the Standard). Again, specs are certainly solid -- an Intel Core i7 processor, NVIDIA Quadro K1000 GPU, 5 MP rear camera, a staggering 4K screen (3840x2560) that Panasonic claims holds 9.8 million pixels, Ethernet port and DisplayPort, 16 GB of RAM, card reader and a 256 GB SSD.
While the seven-inch version claimed it could survive a five foot drop test, this monster tablet seems a bit more fragile. Panasonic claims only 2.5 feet for this one.
The Toughpad 4K will be available this spring, though we were not able to obtain a price for this device. However, this isn't the first model, but an upgrade over the previous i5, which runs $5,999 if you happen to be in the market.