Google lets you fly through Tokyo like Mothra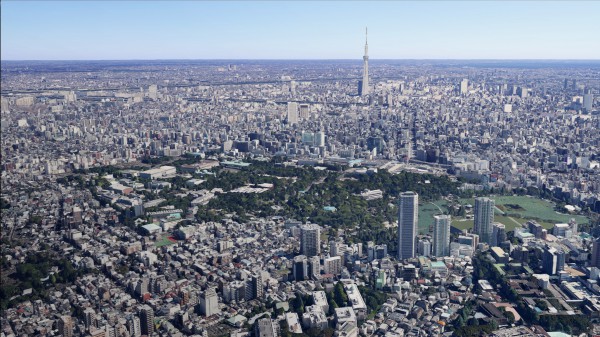 Fans of cinema may recall seeing the Godzilla films. No, I'm not talking about the 1998 abomination starring Matthew Broderick, I am referring to the classic films from the 1950s and 60s. The films focused on a giant lizard, named Godzilla, who terrified Tokyo.
Besides Godzilla, another memorable character from the films was a monster called Mothra. This monster looked like a moth or butterfly and was able to fly. Thanks to Google, you too can fly through Tokyo, plus other Japanese locations, just like Mothra -- well, virtually at least.
"Have you ever dreamed of skydiving over Tokyo without having to jump out of a plane? With new 3D imagery on Google Maps and Google Earth, you can now virtually glide above Tokyo, Chiba, Sendai and Kanagawa, experiencing immersive and realistic views of these areas right from your desktop or mobile device. You can access the new 3D imagery through Earth View in Google Maps, Google Earth, and Google Earth for mobile", says Setsuto Murai, Strategic Partnerships Manager, Google Japan.
Murai further says, "Previously, people from around the world could view these prefectures through satellite and aerial photos on Google Maps and Google Earth, as well as through Street View. This new imagery adds fully 3D digital views of major landmarks, such as the Tokyo Tower and Tokyo Sky Tree, as well as surrounding buildings, topographies, and parks".
In other words, Google's mapping services will allow you to explore Tokyo using 3D maps. While a trip to Japan is likely way too expensive for many people, this may be the next big thing. If you try it, let me know how well it works for you in the comments.
Image Credit: Wikizilla