IT worker steals credit cards details of almost half of South Koreans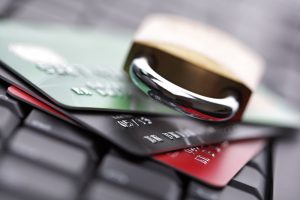 As data theft goes, it has to go down as one of the largest and most audacious acts in history. The numbers may not be the highest -- although it's still a very hefty figure -- but looked at in terms of percentage of population, it is staggering.
The work of a single person led to the credit card details of an incredible 20 million South Koreans, or almost half of the country's population, being stolen and sold onto marketing companies.
The Korean Financial Service Commission (FSC) announced that a contractor working for Korea Credit Bureau, a credit rating service, managed to make copies of customer information including data, credit card details and social security numbers.
Details were taken from the servers of credit card firms KB Kookmin Card, Lotte Card, and NH Nonghyup Card, and sold on to telephone marketing companies. The contractor has been arrested along with the managers of the other companies involved.
Referring to the "latest accident", the regulating FSS said that "the credit card firms will cover any financial losses caused to their customers". It is not yet clear whether any of the stolen customer details have been used, but there is certainly potential for a very large insurance bill as a result of the incident.
Reports coming out of South Korea suggest that the data was stored in an unencrypted form and was stolen by simply copying it onto a USB drive. An investigation is currently underway but in the meantime, millions of South Koreans will be checking their credit card statements rather more closely than usual.
Photo Credit: Brian A Jackson/Shutterstock