Staples wants to buy your used electronics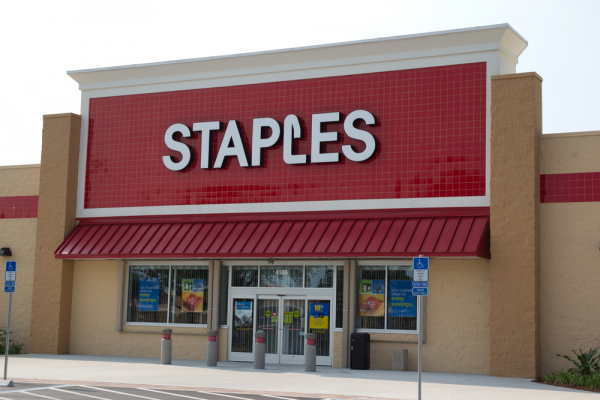 The concept of selling your old electronics to buy newer ones is not new -- console gamers have been trading in the previous-generation for the newest for years. However, when it comes to cell phones, the desire for the latest and greatest was really escalated by the iPhone. Sure, before Apple's iconic phone, there was a desire for some new feature, such as a polyphonic ring-tone, but for the most part, consumers weren't pining for the newest flip-phone with the same manic desire.
There are a plethora of businesses that will offer you money for your old smartphone or tablet. However, many of them are online-only affairs. While stores such as Gazelle.com or Amazon.com have fine reputations, some consumers would prefer to do their trading-in with a brick-and-mortar store. Luckily, Staples announces that it will immediately begin offering the ability to do just that.
"Staples is not only committed to helping the planet, but to providing small businesses and consumers with a way to receive value for their used electronics. We encourage our customers to trade-in their old devices by offering them instant payment. By extending the program to Staples.com, we're helping them make more technology recycling happen", says Mark Buckley, vice president of environmental affairs, Staples.
The retailer explains, "customers can trade-in an array of tech products whenever and wherever it is convenient for them, in Staples stores or on Staples.com. Staples simplifies the online return process for small businesses and consumers by providing postage-paid shipping envelopes, letting them trade in their devices from the convenience of their homes or offices".
Of course, the company will not buy all electronics -- no one wants to buy your old CRT monitor with Star Wars stickers on it. However, Staples will turn nothing away; if it has no value, they will recycle it for you at no cost. In other words, you can finally get the spider-web-laden beige-box computers of decades past out of your garage.
I decided to do a comparison with Gazelle.com to see if Staples payments were competitive. I selected the quality as "Good" on both sites. Here are the results:
| | | |
| --- | --- | --- |
| | Staples | Gazelle |
| Droid Maxx (Verizon) | $168 | $200 |
| iPhone 5 16GB (Verizon) | $256 | $240 |
| Nokia Lumia 925 (AT&T) | $92 | $100 |
As you can see, prices can vary, with Staples paying more for an iPhone 5, but less for both the Nokia and Motorola handsets. However, Gazelle pays cash, while Staples gives store credit. Unless you want to buy something from the retailer, you may want to avoid it.
Will you be trading anything to Staples? If so, you can access it here or by going into a physical location. If you do, tell me how it goes in the comments.
Image Credit: Rob Wilson / Shutterstock