Intel unveils new solutions for education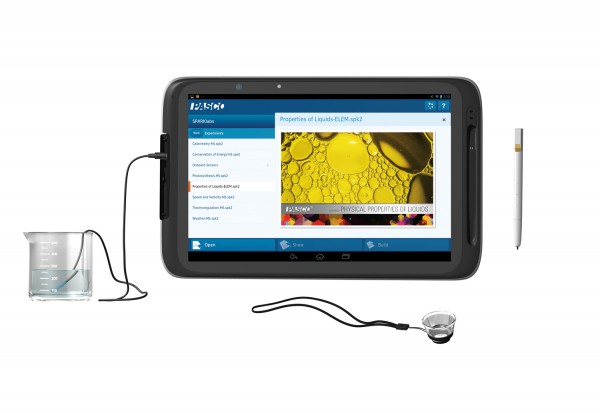 Intel has used the Bett 2014 educational technology show in London to announce reference designs for the next generation of devices aimed at the education sector.
The Intel Education Tablet and Classmate PC feature student-friendly features along with Intel's Education Software suite of learning tools.
"Education leaders everywhere are passionate about driving student achievement and encouraging lifelong learning," says John Galvin, vice president of the Sales and Marketing Group at Intel and general manager of the World Ahead Program. "At Intel, we believe the right technology can be transformative. That's why we are focused on designing tools that bring learning to life, helping to make students more engaged. The result is a future where people have the skills they need for opportunity and growth".
The Education Tablet runs Android 4.2 and has what are described as "kid-friendly" features such as rubber bumpers on the sides making it easier for small hands to hold, a power button that resists accidental pushes and a stylus with a pen-like grip. Powered by a dual-core Atom processor it has a 10-inch screen along with front and rear cameras. 3G is optional and it's claimed to have a 12-hour battery life. It also features a plug-in thermal probe to help with science experiments and a snap-on magnifying lens.
The Classmate PC also has a 10-inch screen and is based on the Celeron processor. It runs Windows 8.1, but Windows 7 and Linux versions are expected to be introduced later this year. It has an optional touchscreen and features a rotatable camera to promote content creation. Like the tablet it's ruggedized to withstand dropping from 70cm and is water and dust resistant.
HP is the first to produce a commercial product based on the Classmate reference design. The HP Classmate PC is expected to be available later this month in America, Europe, the Middle east and Africa.
Gus Schmedlen, vice president, PPS Education at HP says, "The HP Classmate notebook helps deliver access to instructional tools, learning apps and education content to students and teachers around the world. Combined with professional development and HP's national education technology planning resources, the HP Classmate can help drive meaningful learning, social and economic outcomes".
Intel's full suite of education solutions are on display on the company's stand at Bett 2014 which continues until Saturday.