Mobile apps will take over the world by 2017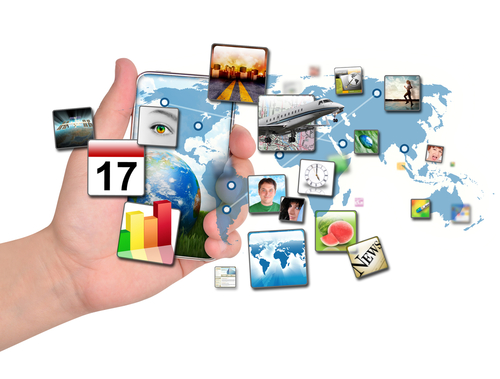 New research by Gartner predicts that over the next few years mobile apps will become the most popular computing tools across the globe.
It says that by 2017 mobile apps will be downloaded more than 268 billion times, generating a revenue of over $77 billion. As a result it predicts that mobile users will provide personalized data streams to more than 100 apps and services every day.
"Mobile apps have become the official channel to drive content and services to consumers. From entertainment content to productivity services, from quantified-self to home automation, there is an app for practically anything a connected consumer may want to achieve," says Brian Blau, research director at Gartner. "This connection to consumer services means users are constantly funneling data through mobile apps. As users continue to adopt and interact with apps, it is their data -- what they say, what they do, where they go -- that is transforming the app interaction paradigm".
Apps provide an opportunity for companies to reach their customers in a direct way which hasn't been possible in the past. As the use of newer technologies like wearable devices expands Gartner says that apps will become even more important.
"In the next three to four years, apps will no longer be simply confined to smartphones and tablets, but will impact a wider set of devices, from home appliances to cars and wearable devices," says Blau. "By 2017, Gartner predicts that wearable devices will drive 50 percent of total app interactions".
Because they have less opportunity for user input, wearable devices will depend more on apps to provide their functionality. Gartner sees this as a move towards cognizant computing, where the data gathered through the use of the apps and the analytics surrounding it are becoming more important in both volume and value.
Sandy Shen, research director at Gartner says, "Cognizant computing takes intelligent actions on behalf of users based on their historical data, preferences and rules. It can predict user needs and complete tasks without users initiating the action or interfering with the service. It can take the very simplistic format of completing a recurring event such as to turn on the water heater at a preset time, or the more sophisticated format of calling the rescue services and connecting with the doctor when an emergency occurs".
The trend towards apps working in this way will benefit existing companies like Google, Facebook, Amazon and Apple. These big players will have a head start thanks to the amount of data they already hold about their users. This provides them with a platform on which to build the cognizant systems of the future. However, Gartner sees these trends spanning across platforms and brands in order to deliver a richer user experience.
You can read more on Gartner's predictions for the year ahead on the company's website.
Photo Credit: Angela Waye / Shutterstock