You should bank on T-Mobile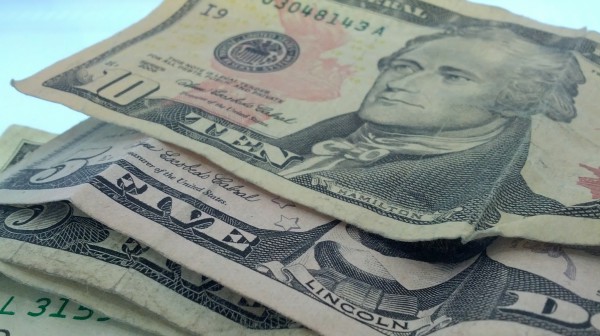 Brilliant is the only way to describe the Uncarrier's sudden and unexpected move into personal financial services, with today's launch of Mobile Money. T-Mobile effectively acts as your bank, providing consumers with prepaid visa cards, issued in cooperation with Bancorp, and no-fee access to about 42,000 ATMs nationwide.
But T-Mobile isn't strictly a bank but more of a cash dispensary and payments provider, an approach taken by mobile money services across Africa and Asia. Your money goes in -- whether by check, direct deposit or transfer by way of another Mobile Money account -- and is available to spend. T-Mobile promises no hidden activation, maintenance, or other fees.
"Millions of Americans pay outrageous fees to check cashers, payday lenders and other predatory businesses -- just for the right to use their own money", John Legere, T-Mobile CEO, says. "Mobile Money shifts the balance of power for T-Mobile customers and keeps more money in their pockets".
Economic Exclusion
According to the FDIC National Survey of Unbanked and Underbanked Households, one in 12 U.S. households don't have bank accounts and one in five are underbanked. Combined, the figure is one in four, or 28.3 percent. FDIC describes their status as "economic exclusion".
Degrees vary by state. For example, in Texas 40 percent of households either have no checking or savings account or is underbanked. Alabama: 29 percent. California: 25.8 percent. People in the South are least likely to have bank accounts (10 percent). Select states in the region: Mississippi (15.1 percent); Texas (12.8 percent); and Georgia (11.5 percent).
Pockets of exclusion are everywhere. "In very low-income areas like the South Bronx, where I worked, more than half of the residents have no bank account", says Lisa J. Servon, an expert in urban poverty and professor at the New School for Public Engagement.
Excessive fees, consumer distrust and other factors lead millions of Americans to a financial services netherworld, anchored by check cashing and other services that often cost more but provide immediate cash to spend. Here in Southern California, check cashing and instant loan stores are as common as 7-Eleven or Starbucks. They're everywhere.
Cost of Cash
Strangely, or so it seems to me at first glance, cash is costly, according to a study published in September by Tufts University. "The cost of cash in the United States is $200 billion annually", the report asserts. The Tufts researchers identify many costs to cash, with ATM and related banking fees among them.
"It's ridiculous that families, especially those who can least afford it, have to pay so much for basic check cashing services that many of us take for granted", Mike Sievert, T-Mobile chief marketing officer, says. "Mobile Money levels the playing field to put money back in consumers' pockets for important things -- like bills, groceries or vacations. The typical household using a check casher to cash their paychecks could save about $1,500 per year, and customers tired of getting hit with overdraft fees can switch and save an average of $225 a year".
"The cost of cash is higher for poor and unbanked Americans than for other groups", Tufts researchers Bhaskar Chakravorti and Benjamin D. Mazzotta write. "Poor Americans who lack access to formal financial institutions carry larger amounts in cash and pay the most fees in aggregate terms for cash access transactions. Well-banked wealthier Americans, on the other hand, report carrying far lesser amounts in cash, traveling less to access cash, and pay few, if any, fees". T-Mobile intends to solve the fee problem.
Fee Freedom
However, while T-Mobile says there are no fees, this largely only is true for the carrier's customers. Other people can sign up for Mobile Money, but they will pay more. Considerably. T-Mobile employees take on the role of bank tellers, and its through them, not other retailers, where there is no fee for loading up (e.g., depositing) to the Mobile Money account.
Anyone with a T-Mobile account is eligible for Mobile Money and option to pay by prepaid card or cell phone. The carrier can even cut checks to pay monthly bills, like rent or utilities, and send money to others. Money transfers are fairly simple, too; direct deposits can come from employer, government agency or even the IRS -- right, your tax refund.
The service is by no means just for people with limited bank access or no account. But the consumer segment resonates with T-Mobile's longstanding customer demographic and the company's recent efforts to disrupt the traditional wireless carrier model.
Additionally, the service resonates with the fastest growing segment of the U.S. wireless market: Prepaid cell phones, although "prepaid" is bit of a misnomer describing the Visa debit card. Isn't the traditional bank debit card the same? You deposit and spend from those funds. Just the means is different.
Photo Credit: Joe Wilcox